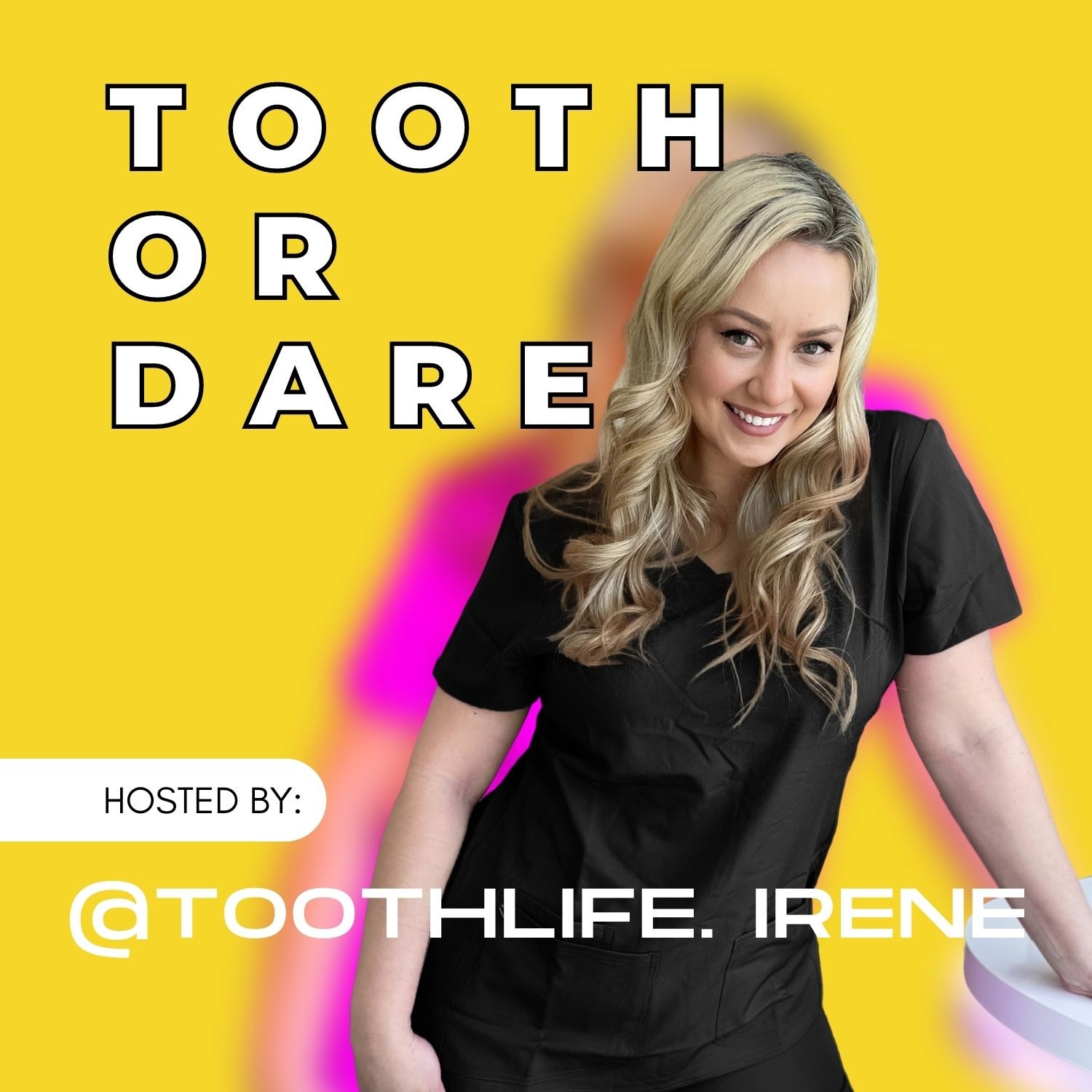 Hold on to your suction, it's about to get viscous. Irene, aka @Toothlife.Irene, on social media is the first (and only) Canadian Restorative Dental Hygienist with a podcast. Sharing her story surrounding her career, practice ownership, social media and, of course, dental-related content. On Tooth or Dare, she gives mic-dropping solutions to your dental questions and problems as a dental professional. With guests like top hygienists, dentists, researchers, product developers and more, this show has something for everyone interested in oral health and personal and professional development. Peeps say the content is entertaining and educational, packaged with actionable items. a Molar of the story, this is the podcast for you if you want to feel like you're part of a conversation from the comfort of your own... well, wherever the heck you're listening. Peace out, peeps, catch you on the flip side.
Episodes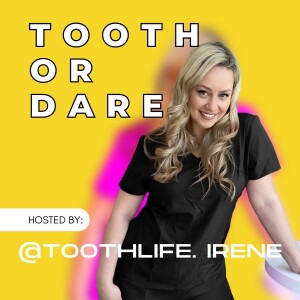 Monday May 09, 2022
Monday May 09, 2022
Jessica Martin works with medical professionals nationwide and also co-owns Martin Dental, a successful dental spa in Eau Claire, WI. As a licensed school psychologist, she helps medical professionals understand why patients feel anxious or afraid at the dentist and other medical appointments. She has created strategies for dental offices to remove some of the most common barriers to dental care. She loves sharing ways to make the experience positive for every patient.
Jessica's mission is to educate others on how profound an impact dental anxiety can have on a dental practice and share the strategies that have helped her business be so successful. Patients don't need to dread dentistry and dental offices don't need to race to the bottom of the discount game. Addressing dental anxiety effectively is a win-win for everyone!
Visit Jessica's website: www.martinmanagementllc.com
find her on social media @jessmichellemartin
—————————————————
Thank you to Designs for Vision for sponsoring this episode!
Are you tired of slouching? Dealing with back pain? Constantly having to adjust yourself to see clearly? Well, Designs for Vision has just the solution for your neck and back worries.
The new Infinity Vue loupes created by Designs for Vision provide a straightforward approach for ergonomics. Keeping your chin up, neck straight, and free of aches or pains. The loupes come in 3.0x and 3.5x magnification and allows you to keep your eyes forward while viewing the magnified oral cavity. This game-changing technology allows clinicians to prolong their career and improve their quality of life.
Designs for Vision offers a 45-day trial, so that you can see and feel the difference in your posture.
https://www.designsforvision.com/SurgHtml/S-Infinity.htm
—————————————————
Our hosts encourage you to leave them a review! LET'S GO!
Find more of our episodes at https://www.toothordare.ca/
Follow us on Instagram!
Podcast IG: @toothordare.podcast
Irene: @toothlife.irene
Katrina: @thedentalwinegenist