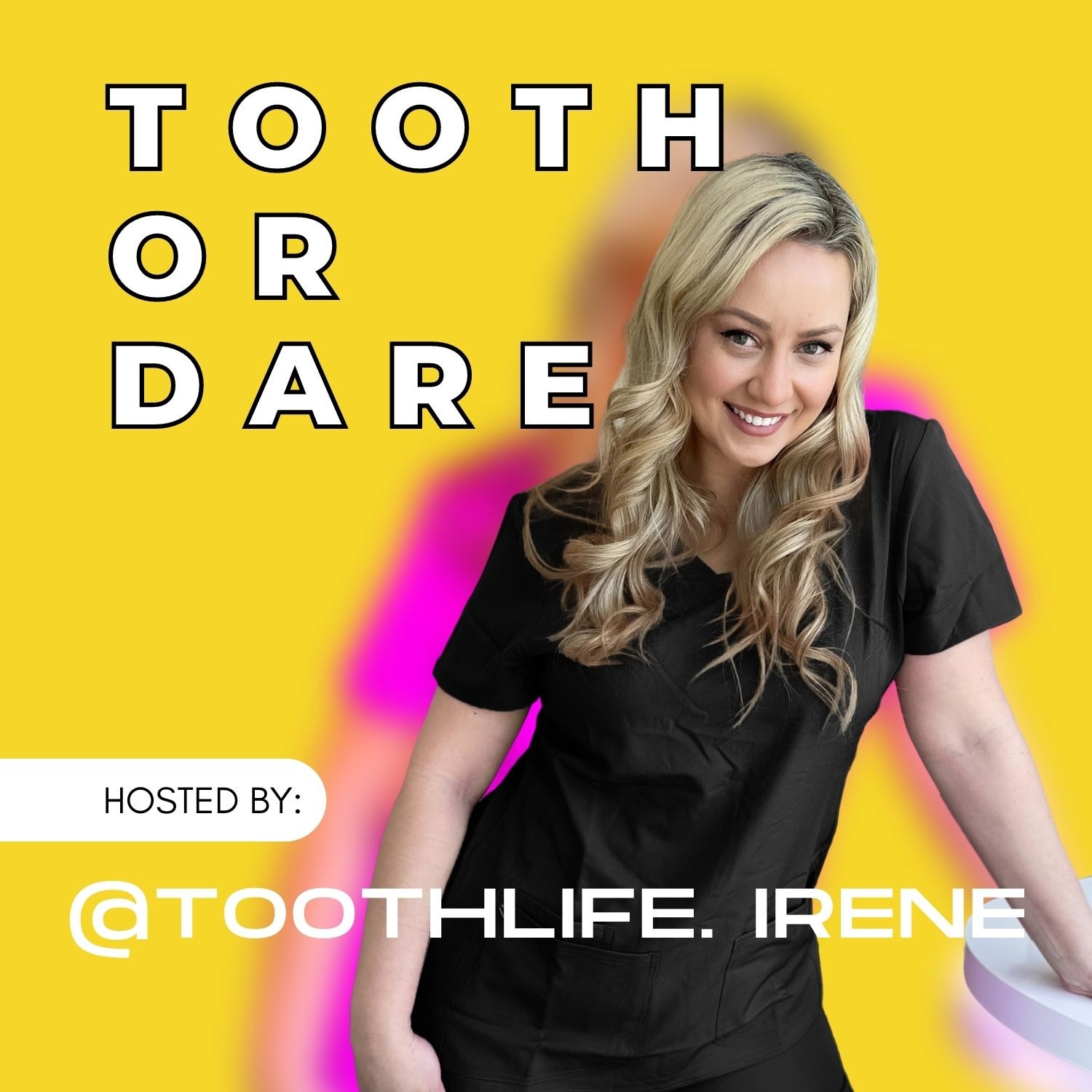 Hold on to your suction, it's about to get viscous. Irene, aka @Toothlife.Irene, on social media is the first (and only) Canadian Restorative Dental Hygienist with a podcast. Sharing her story surrounding her career, practice ownership, social media and, of course, dental-related content. On Tooth or Dare, she gives mic-dropping solutions to your dental questions and problems as a dental professional. With guests like top hygienists, dentists, researchers, product developers and more, this show has something for everyone interested in oral health and personal and professional development. Peeps say the content is entertaining and educational, packaged with actionable items. a Molar of the story, this is the podcast for you if you want to feel like you're part of a conversation from the comfort of your own... well, wherever the heck you're listening. Peace out, peeps, catch you on the flip side.
Episodes
Monday Jun 08, 2020
Monday Jun 08, 2020
Martelle Coke, RDH is the founder and CEO of BrownGirl RDH. She shares the remarkable true story of her upbringing, which was spent in hotels, her mother selling crack to feed ten children. Martelle was responsible for raising her younger siblings. She knew from a young age that dentistry was her dream job. She worked toward that goal while raising five children, facing medical issues, and suffering physical and emotional abuse. She successfully became an RDH and started her own non-profit in spite of massive racial inequality and financial hardship.
Martelle created BrownGirl RDH, a non-profit organization promoting cultural diversity within the dental hygiene field, in April 2018. Her entrepreneurial spirit seems to arise out of a deep sense of compassion to offer assistance to people who have struggled in the same ways she did. She started the business completely out of pocket, offering scholarships with her own money. She now offers 12 scholarships a year, based on need, with no deadline attached. She hopes to increase that number to 24 scholarships a year.
As stated on browngirlRDH.org, statistics show that minorities represent less than 4% of dental hygienists. Martelle speaks about attending dental conferences and counting the few black and brown bodies in a sea of white people. She points out how black speakers at these very events are paid less than their white counterparts.
Systemic racism pervades the dental industry. We are so thankful to Martelle Coke for coming on and telling her story, and helping us understand how we can become more impactful allies to friends and colleagues of colour in our lives and in our work.
The Tooth or Dare podcast sees you, hears you and stands with you. BLACK LIVES MATTER 
Please consider donating to the Brown Girl RDH non-profit here: https://browngirlrdh.org/Donate
Follow Martelle Coke:
IG: @browngirlRDH
https://www.facebook.com/BrownGirlRDH/
https://browngirlrdh.org/
---
Find more of our episodes at https://www.toothordare.ca/
Follow us on Instagram!
Podcast IG: @toothordare.podcast
Irene: @toothlife.irene
Katrina: @thedentalwinegenist