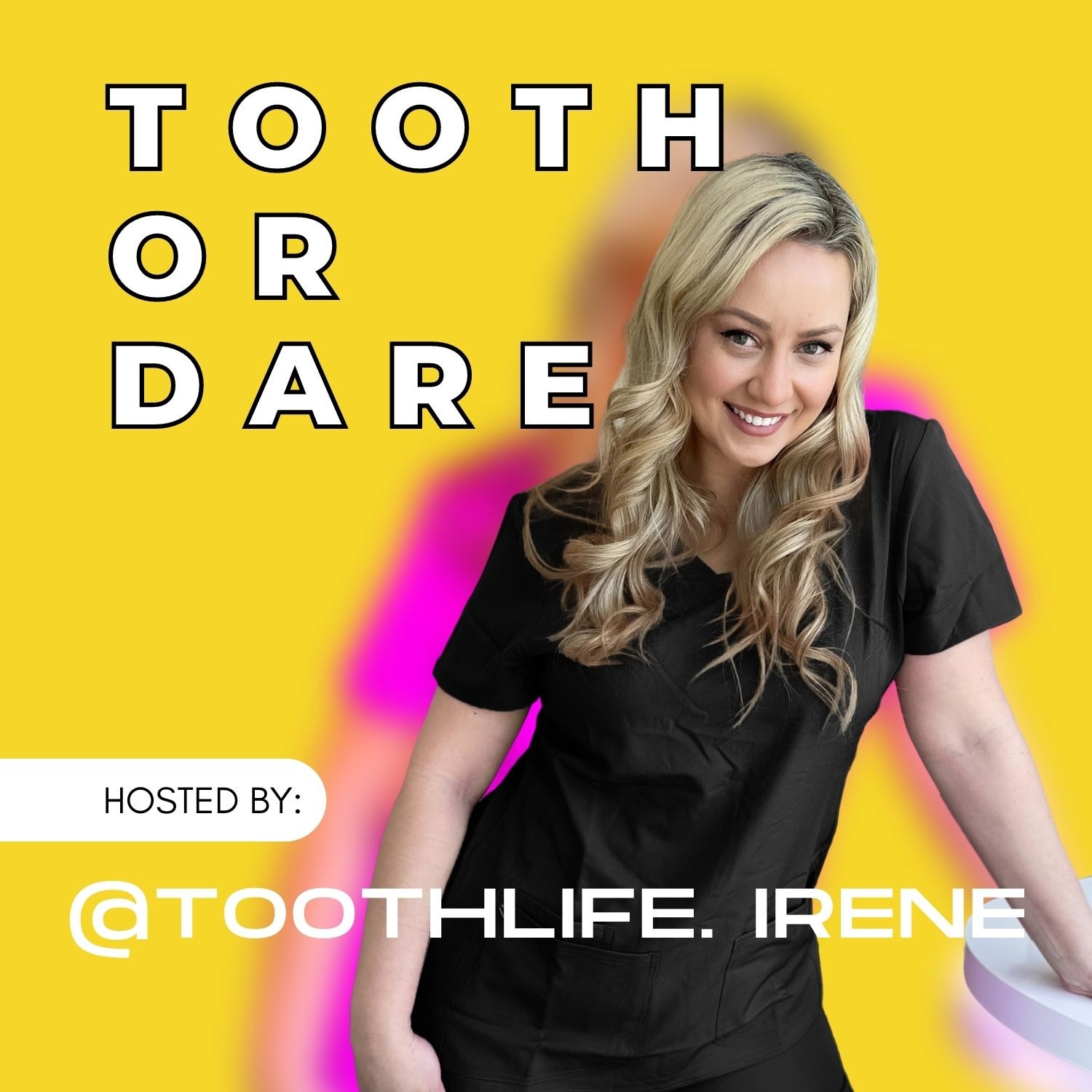 Hold on to your suction, it's about to get viscous. Irene, aka @Toothlife.Irene, on social media is the first (and only) Canadian Restorative Dental Hygienist with a podcast. Sharing her story surrounding her career, practice ownership, social media and, of course, dental-related content. On Tooth or Dare, she gives mic-dropping solutions to your dental questions and problems as a dental professional. With guests like top hygienists, dentists, researchers, product developers and more, this show has something for everyone interested in oral health and personal and professional development. Peeps say the content is entertaining and educational, packaged with actionable items. a Molar of the story, this is the podcast for you if you want to feel like you're part of a conversation from the comfort of your own... well, wherever the heck you're listening. Peace out, peeps, catch you on the flip side.
Episodes
Wednesday Dec 18, 2019
Wednesday Dec 18, 2019
This weeks episode was recorded live in Eleuthera Bahamas. 
Dedicated to the amazing men and woman who brought their true rockstar A game to treat the amazing people in the community. 
Irene went on a dental mission hosted by the GloGood foundation, Twice and Let Love Rule foundation. The Levine family and Lenny Kravitz have spent the last 5 years providing love and care to the local people of this beautiful place who have no access to local dental and medical care. 
The amalgamation of over 100 clinicians and volunteers assembled from all over the world to provide amazing smile transformations that truly warmed our hearts and frankly were life changing for me. 
To help this cause click on the links below to donate and make sure to follow along on their growth and journey literally changing smiles. 
Website:
Instagram:
Cody: @Levicii
Julian: @Julianjameslevine
Dr. Jonathan Levine: @drjonlevine