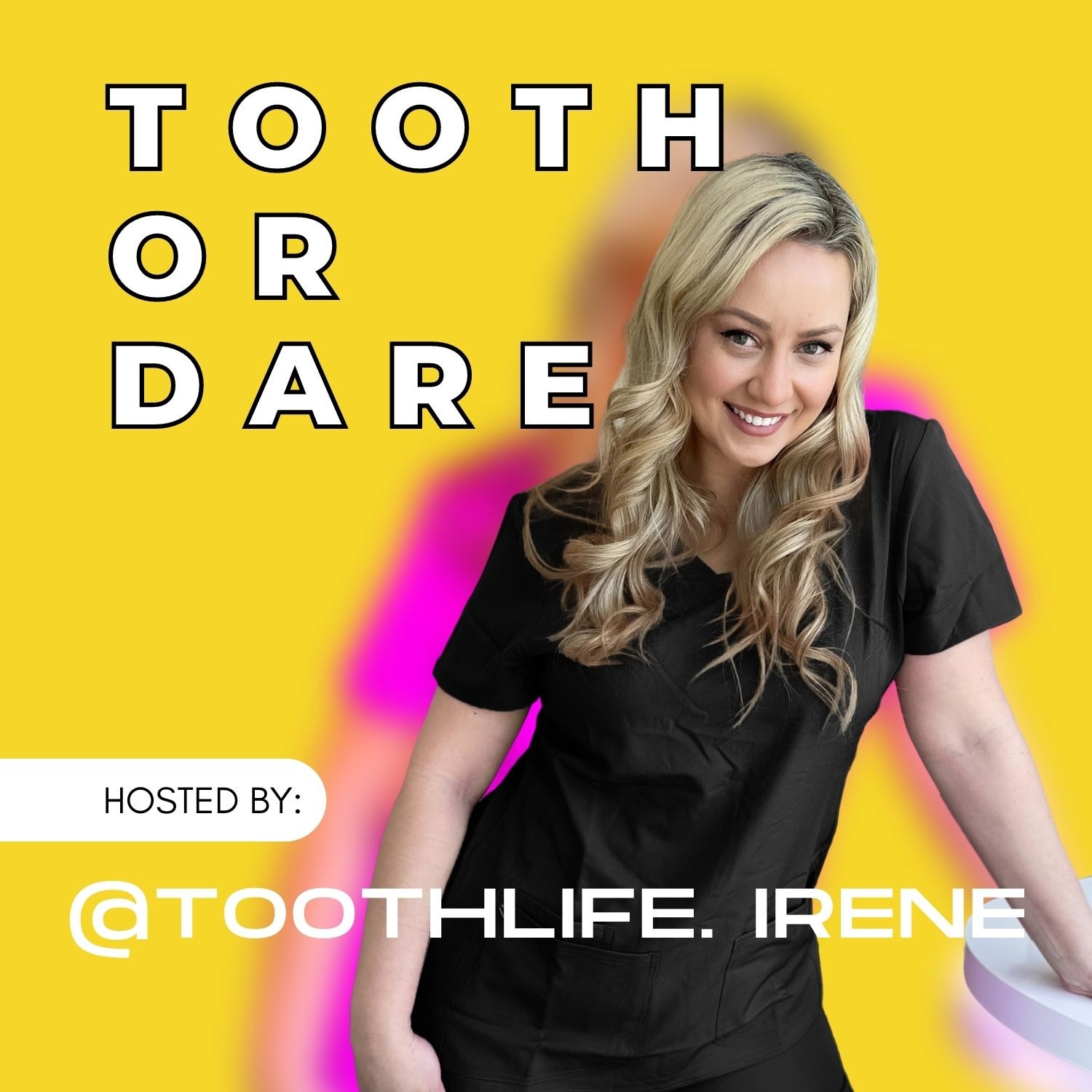 Hold on to your suction, it's about to get viscous. Irene, aka @Toothlife.Irene, on social media is the first (and only) Canadian Restorative Dental Hygienist with a podcast. Sharing her story surrounding her career, practice ownership, social media and, of course, dental-related content. On Tooth or Dare, she gives mic-dropping solutions to your dental questions and problems as a dental professional. With guests like top hygienists, dentists, researchers, product developers and more, this show has something for everyone interested in oral health and personal and professional development. Peeps say the content is entertaining and educational, packaged with actionable items. a Molar of the story, this is the podcast for you if you want to feel like you're part of a conversation from the comfort of your own... well, wherever the heck you're listening. Peace out, peeps, catch you on the flip side.
Episodes
Monday Mar 29, 2021
Monday Mar 29, 2021
Dr. Laura Mach DDS
Content Warning: Domestic Abuse
Dr. Laura Mach is back for part two of our interview. If you haven't heard part one yet, you've got to check out last week's episode to follow along with one of our most profound conversations on Tooth or Dare. Her story acts as a warning and a guide to those of us who have experienced domestic abuse. Dr. Laura's active compassionate way of being and work is a powerful reminder that our lives are not defined by those who take advantage of us. We are incredibly thankful that she joined us again to share her story. 
Check out Dr. Laura's own podcast and her website at the links below, you will not regret it.
We cover some of these topics and much more:
How does being a dental professional affect our relationships?

How long does it really take to heal?

What steps do you take to heal from abuse?
Dr. Laura Mach's Biography:
Dr Laura Mach is a practicing general dentist who has owned her practice for 13 years. She is also a certified life coach and a speaker within dentistry. She speaks on emotions, communication, creating the life you want, and treating transgender patients. She also has a podcast for female dentists called Love Your Practice which is on iTunes, Spotify and YouTube.
Dr Mach took a non traditional route to dental school and graduated with three young children. A year after graduation she found herself divorced and naively navigating the world of dating. She immediately got caught up into a dangerous relationship that ended up threatening her practice, her finances, and ultimately her physical safety. Laura speaks out about what happened to her to help other women in as many ways as she can. 
Find Dr. Laura online:
IG: @DrLauraMachDDS
Website: Thelifecoachforbusydentists.com 
Podcast: Love Your Practice - Available on iTunes and Spotify
LinkTree: https://linktr.ee/mariondentalpc
Youtube: Love Your Practice! Youtube Channel
---
Find more of our episodes at https://www.toothordare.ca/
Follow us on Instagram!
Podcast IG: @toothordare.podcast
Irene: @toothlife.irene
Katrina: @thedentalwinegenist