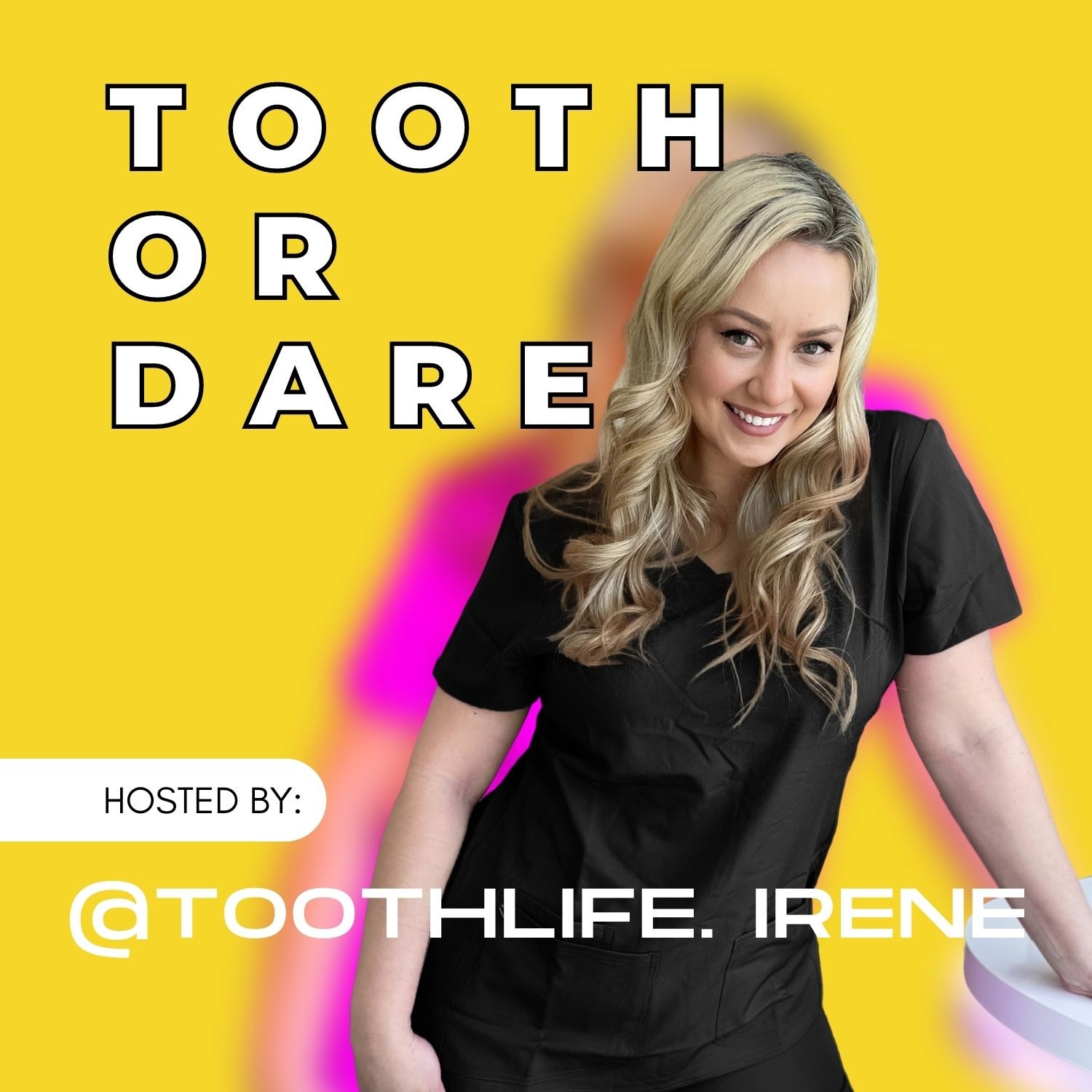 Hold on to your suction, it's about to get viscous. Irene, aka @Toothlife.Irene, on social media is the first (and only) Canadian Restorative Dental Hygienist with a podcast. Sharing her story surrounding her career, practice ownership, social media and, of course, dental-related content. On Tooth or Dare, she gives mic-dropping solutions to your dental questions and problems as a dental professional. With guests like top hygienists, dentists, researchers, product developers and more, this show has something for everyone interested in oral health and personal and professional development. Peeps say the content is entertaining and educational, packaged with actionable items. a Molar of the story, this is the podcast for you if you want to feel like you're part of a conversation from the comfort of your own... well, wherever the heck you're listening. Peace out, peeps, catch you on the flip side.
Episodes
Sunday Feb 07, 2021
Sunday Feb 07, 2021
Dr. Gina Dorfman DDS
Welcome back, Peeps! 
Thank you to YAPI for sponsoring today's episode. YAPI is releasing their Smart Scheduling feature on the app very soon. Smart Scheduling by YAPI will help you gain more qualified new patients with online appointment booking on your website, and automatically invite your past-due patients to book their next cleaning or exam through a text or email. The appointment data writes back to your schedule instantly! Setup your unique scheduling rules to keep control of your appointment book, and configure your accepted insurance providers easily, so you can work smarter, not harder. 80% of patients prefer a provider who offers 
online scheduling, so keep attracting more patients with an appointment 
book that is available 24/7. Read about their software and features at https://yapiapp.com/ !
---
We are so excited to have back on the show for another legendary appearance, Dr. Gina Dorfman. Dr. G is the founder of the YAPI app which she and her husband run together. Irene says that integrating the paperless YAPI system was one of the best decisions she's ever made for her practice. Dr. Gina created the YAPI software to make her work in her own practice easier. We talk through her experience of leaving Soviet Russia and opening her first dental practice. Dr. Gina's true calling is clearly to dish out extremely helpful career advice. She provides some much needed triage of Irene's difficult experiences in the nuances of managing her own new dental practice. Check out Dr. Dorfman's podcast here! Stay tuned for the outro to hear the unbelievably sweet ending to this story!
We cover some of these dental topics and much more:
How do you bankrupt a dental office?

How do you train staff to use new technology?

What should discipline look like in a dental office?

How can you tell when an employee is not a good fit?
Find Dr. Gina Dorfman and YAPI online:
IG: @yapi_app
Personal Website: https://ginadorfmandds.com/
YAPI Website: https://yapiapp.com/
Dr. Gina's Podcast: Behind the Smiles Podcast with Dr. Gina Dorfman
---
Find more of our episodes at https://www.toothordare.ca/
Follow us on Instagram!
Podcast IG: @toothordare.podcast
Irene: @toothlife.irene
Katrina: @thedentalwinegenist