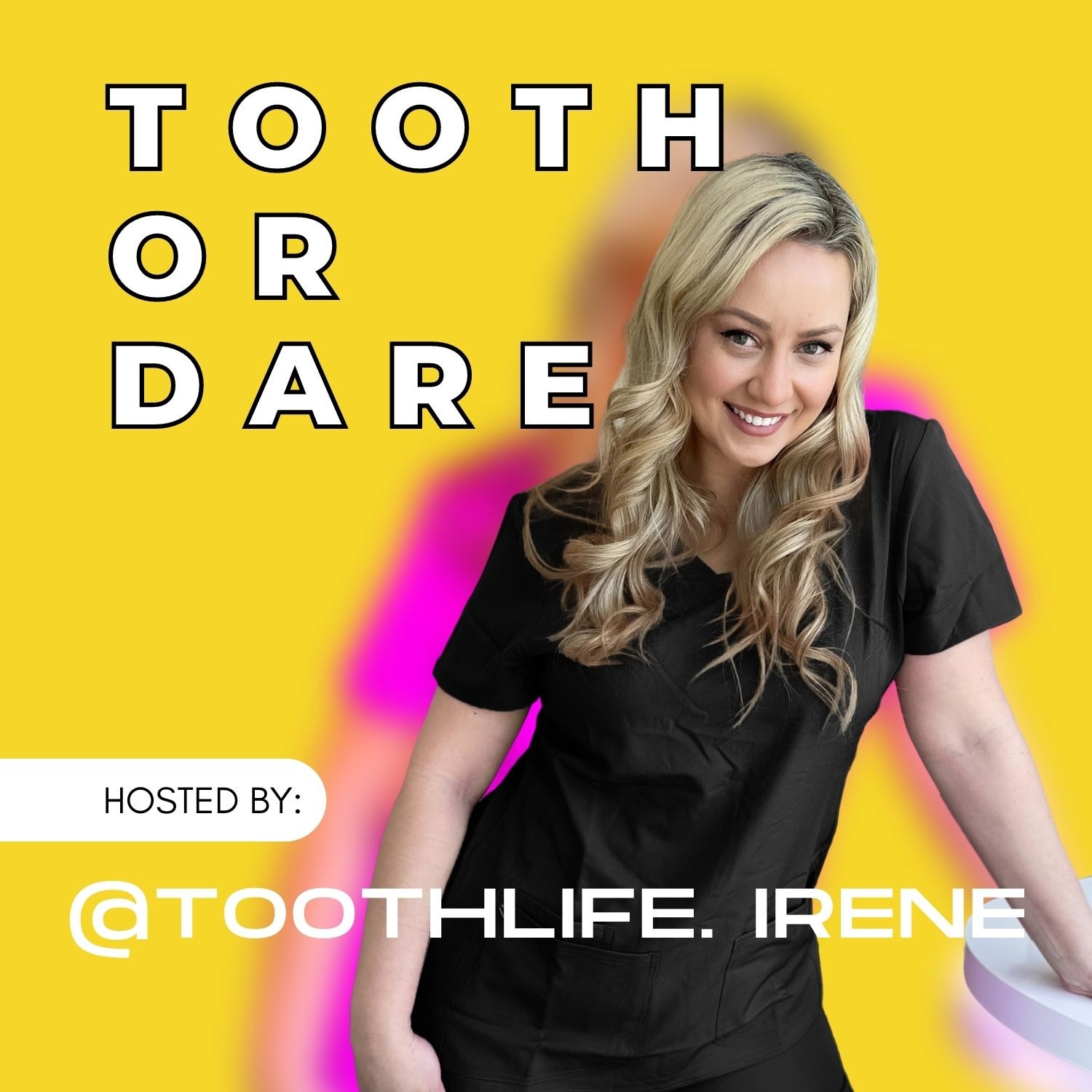 Hold on to your suction, it's about to get viscous. Irene, aka @Toothlife.Irene, on social media is the first (and only) Canadian Restorative Dental Hygienist with a podcast. Sharing her story surrounding her career, practice ownership, social media and, of course, dental-related content. On Tooth or Dare, she gives mic-dropping solutions to your dental questions and problems as a dental professional. With guests like top hygienists, dentists, researchers, product developers and more, this show has something for everyone interested in oral health and personal and professional development. Peeps say the content is entertaining and educational, packaged with actionable items. a Molar of the story, this is the podcast for you if you want to feel like you're part of a conversation from the comfort of your own... well, wherever the heck you're listening. Peace out, peeps, catch you on the flip side.
Episodes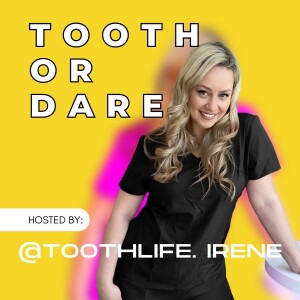 Monday Jan 17, 2022
Monday Jan 17, 2022
Dr. Osman knew from a young age that he would be going into the medical field, thanks to his parents' overenthusiastic prodding that he become a doctor. However, as he grew up and continued his education, he realized what his biggest strengths were – working with his hands, building things, tackling new challenges, and most importantly, making other people happy. He quickly realized that the dental field encompassed all of these elements, and the rest is history. Today, he feels so honored and blessed to be a dentist, and he sincerely does whatever it takes to put his patients' best interests first. Most people hate visiting the dentist's office, but the amazing experience he and his team provides changes all of that!
After attending Rutgers for his undergraduate degree, Dr. Osman pursued his doctorate from the prestigious New York University College of Dentistry. During his junior and senior years, he worked closely with the Director of Esthetics on cases that were only meant for post-graduate students. This was because he demonstrated exceptional clinical skills and was eager to learn! His top goal is to provide patients with the most exceptional and state-of-the-art care possible.
You're able to find Dr. Osman on:
and follow him on social media @doctorkareem
—————————————————
Thank you to our sponsors this week at Lip-Tx!
Lip-Tx Professional Lip Care, Designed in Australia by Global Oral Health Experts. Lip-Tx pro is the world's first, single patient-use, professional lip care system to protect and enhance lip health and aesthetics, designed in Australia by a group of Global Oral Health Experts, based on the latest clinical research into lip barrier function optimization. Visit Lip-Tx.com to purchase Lip-Tx.pro, Lip-Tx.home and Lip-Tx.wand. Lip-Tx is utilized at the conclusion of and professional treatment of, or around, the lips, teeth & mouth (eg after dental treatment, dental cleaning, teeth whitening, lip filler or any other therapy which may compromise lip integrity), the powerful, synergistic, 3-step system consists of exfoliation, hydration and protection phases and takes less than 5 minutes to administer. 
Again, visit Lip-Tx.com to purchase Lip-Tx Pro.
—————————————————
Our hosts encourage you to leave them a review! LET'S GO!
Find more of our episodes at https://www.toothordare.ca/
Follow us on Instagram!
Podcast IG: @toothordare.podcast
Irene: @toothlife.irene
Katrina: @thedentalwinegenist