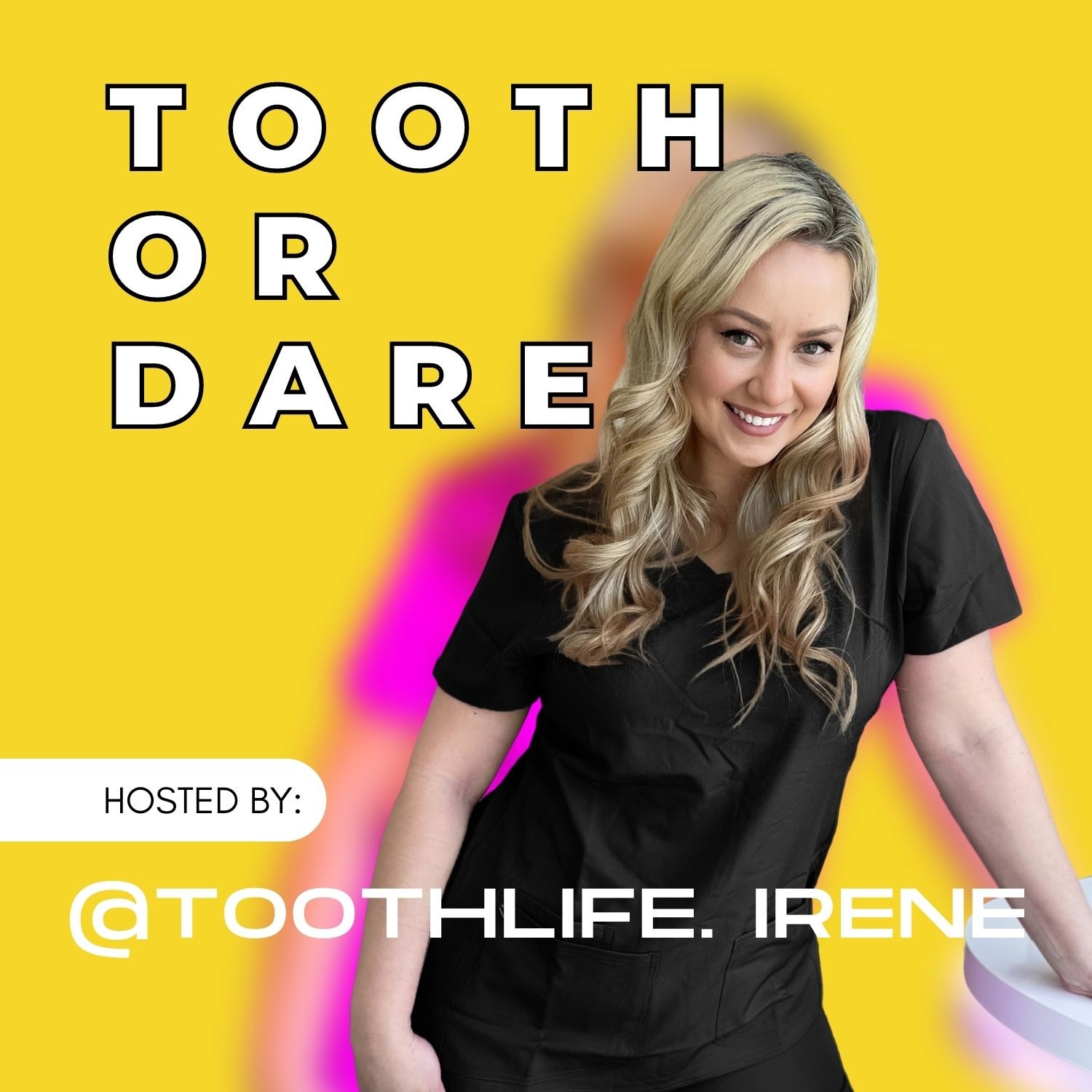 Hold on to your suction, it's about to get viscous. Irene, aka @Toothlife.Irene, on social media is the first (and only) Canadian Restorative Dental Hygienist with a podcast. Sharing her story surrounding her career, practice ownership, social media and, of course, dental-related content. On Tooth or Dare, she gives mic-dropping solutions to your dental questions and problems as a dental professional. With guests like top hygienists, dentists, researchers, product developers and more, this show has something for everyone interested in oral health and personal and professional development. Peeps say the content is entertaining and educational, packaged with actionable items. a Molar of the story, this is the podcast for you if you want to feel like you're part of a conversation from the comfort of your own... well, wherever the heck you're listening. Peace out, peeps, catch you on the flip side.
Episodes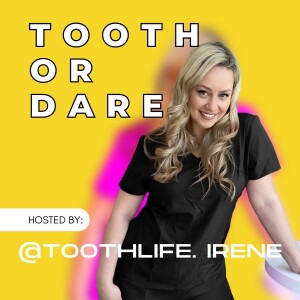 Monday Dec 27, 2021
Monday Dec 27, 2021
Dr. Gina Dorfman is a practicing dentist and the CEO of YAPI.
Dr. Gina Dorfman completed her dental training at the Herman Ostrow School of Dentistry in 2000, and shortly after she graduated, she started her private practice near Los Angeles. Her passion for creating systems and leveraging technology to streamline practice operations eventually led her to co-found YAPI. Today, among practicing dentistry, she is a published author, a motivational speaker, and a frequent contributor to the many articles found on the Yapi blog.
Her blog topics and specialities include practice management, team building, and dental technology.
You're able to find Gina on:
and follow her on social media @yapi_app.
—————————————————
Sponsor Message from YAPI
No one said running a dental practice would be easy. Providing a VIP patient experience, keeping a full schedule, standing out in a saturated market, all while managing your staff can become overwhelming for even an experienced practice owner.
YAPI dental software is designed to keep your practice profitable and running smoothly to make both your patients AND staff happy, automatically. How? YAPI integrates with your existing software to take care of the busywork like text and email appointment reminders but also keeps your hygiene chairs full by automating recall reminders for returning patients with an easy 'book now' link. 
New patients searching online for a dentist in the area can book their first visit with your customizable online scheduling rules from your website or on your social listings like Facebook, Yelp, or Google my Business.
Patients expect convenience, online registration forms and digital consent forms and treatment plans are a must-have for a modern dental office and also made possible by YAPI. It all automatically syncs to your systems like Dentrix, Open Dental, or Eaglesoft in seconds. The newest feature, YAPI Pay lets you go fully paperless now even when it comes to billing, it can be taken care of in seconds with text to pay.
Built with a busy practice in mind, YAPI reduces the need for multiple subscription services, so you can use one easy app with no contracts. It even lets you send intra-office chat messages in real-time and can notify you on your phone as well when your patient is ready to be seen.
Listeners of this episode have an exclusive offer to try YAPI and get 2 months of free service. When you book a demo at yapiapp.com, you'll be asked "how did you hear about YAPI?" simply choose the option for Podcast to be eligible.
—————————————————
Our hosts encourage you to leave them a review! LET'S GO!
Find more of our episodes at https://www.toothordare.ca/
Follow us on Instagram!
Podcast IG: @toothordare.podcast
Irene: @toothlife.irene
Katrina: @thedentalwinegenist