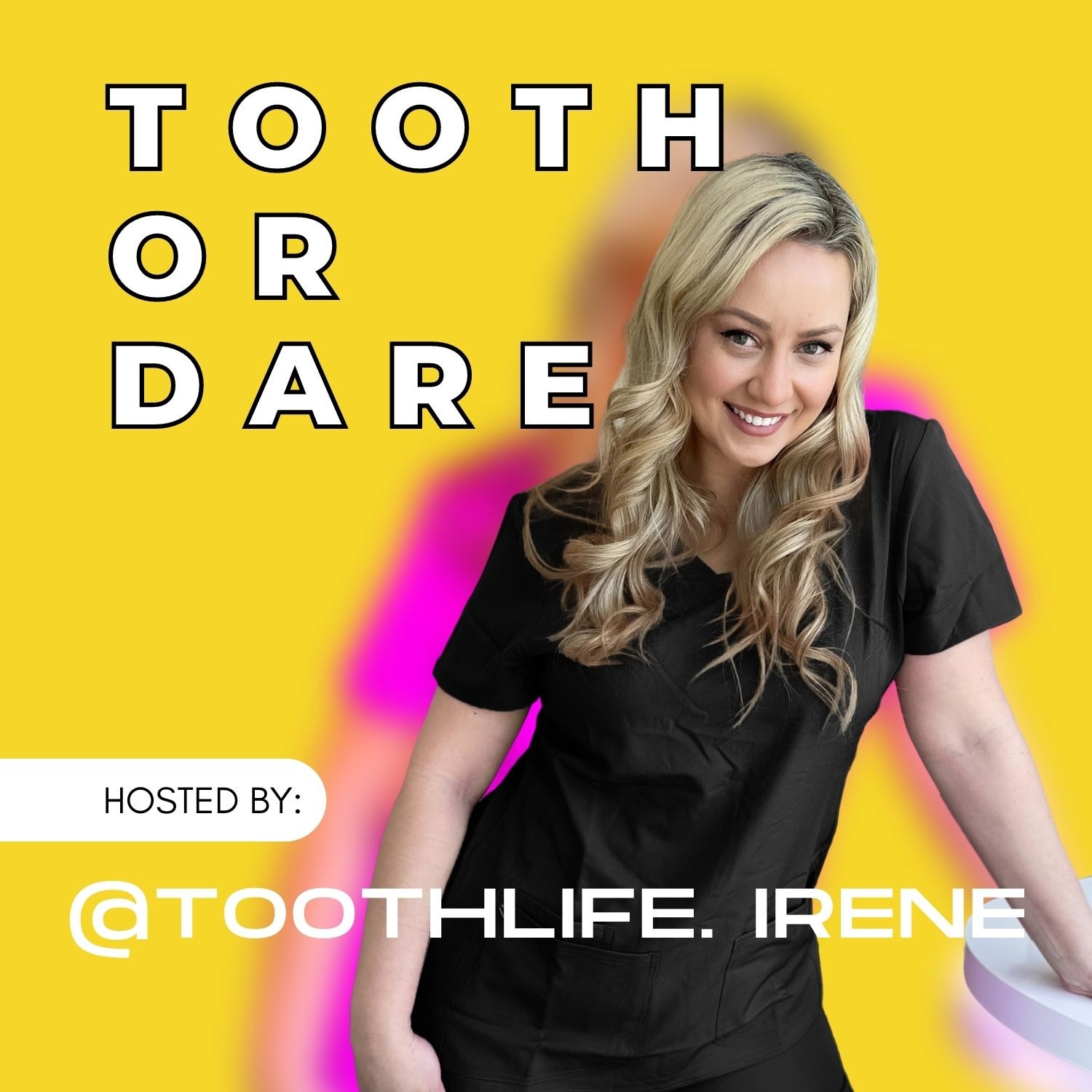 Hold on to your suction, it's about to get viscous. Irene, aka @Toothlife.Irene, on social media is the first (and only) Canadian Restorative Dental Hygienist with a podcast. Sharing her story surrounding her career, practice ownership, social media and, of course, dental-related content. On Tooth or Dare, she gives mic-dropping solutions to your dental questions and problems as a dental professional. With guests like top hygienists, dentists, researchers, product developers and more, this show has something for everyone interested in oral health and personal and professional development. Peeps say the content is entertaining and educational, packaged with actionable items. a Molar of the story, this is the podcast for you if you want to feel like you're part of a conversation from the comfort of your own... well, wherever the heck you're listening. Peace out, peeps, catch you on the flip side.
Episodes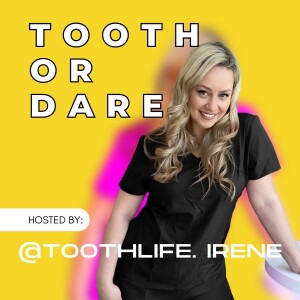 Monday Dec 20, 2021
Monday Dec 20, 2021
The wonderful Anne Duffy dives into her past to speak about her younger years where she met her remarkably supportive husband and studying for her boards that would lead her to where she is today. On this episode, these three lovely ladies discuss the empowerment of female leaders in the dental industry, as well as the adversities that women have overcome and are still overcoming within the world of dentistry. They speak on the importance of replacing competition with collaboration in the workplace, noting that it's possible for everyone to achieve their goals when they work together.
Having worked in dental since graduating from The Ohio State University in 1974, Anne has lived all across the country, earning herself six state boards. Her talents and experiences has led to her becoming an influential figure in the dental community and by 2001, she owned Dental Entrepreneur: Business Beyond the Classroom, which is an informational hub based on insight, knowledge and data that is designed to assist with making informed decisions. Following an incident involving a close friend in the summer of 2016, Anne became determined to make a change for how women are viewed within the dental industry. She set out on this mission by establishing a publication entitled DeW Life, a magazine for the Dental entrepreneur Woman intended to highlight, connect and inspire female leaders.
You're able to find Anne on:
and follow her on social media @DeWlifemag or @dewlifemag.
—————————————————
Thank you to our sponsors at Philips, who have strived to improve people's health and well-being since 1891.
The new Philips Sonicare Power Flosser creates an X-shaped stream of water that reaches deep between teeth for a gentle, thorough clean. It covers more surface area for a faster, deeper clean versus manual floss. Because of Quad-Steam technology, this Power Flosser enables you to improve your gum health by 50% in just 1 minute per day!
—————————————————
Our hosts encourage you to leave them a review! LET'S GO!
Find more of our episodes at https://www.toothordare.ca/
Follow us on Instagram!
Podcast IG: @toothordare.podcast
Irene: @toothlife.irene
Katrina: @thedentalwinegenist