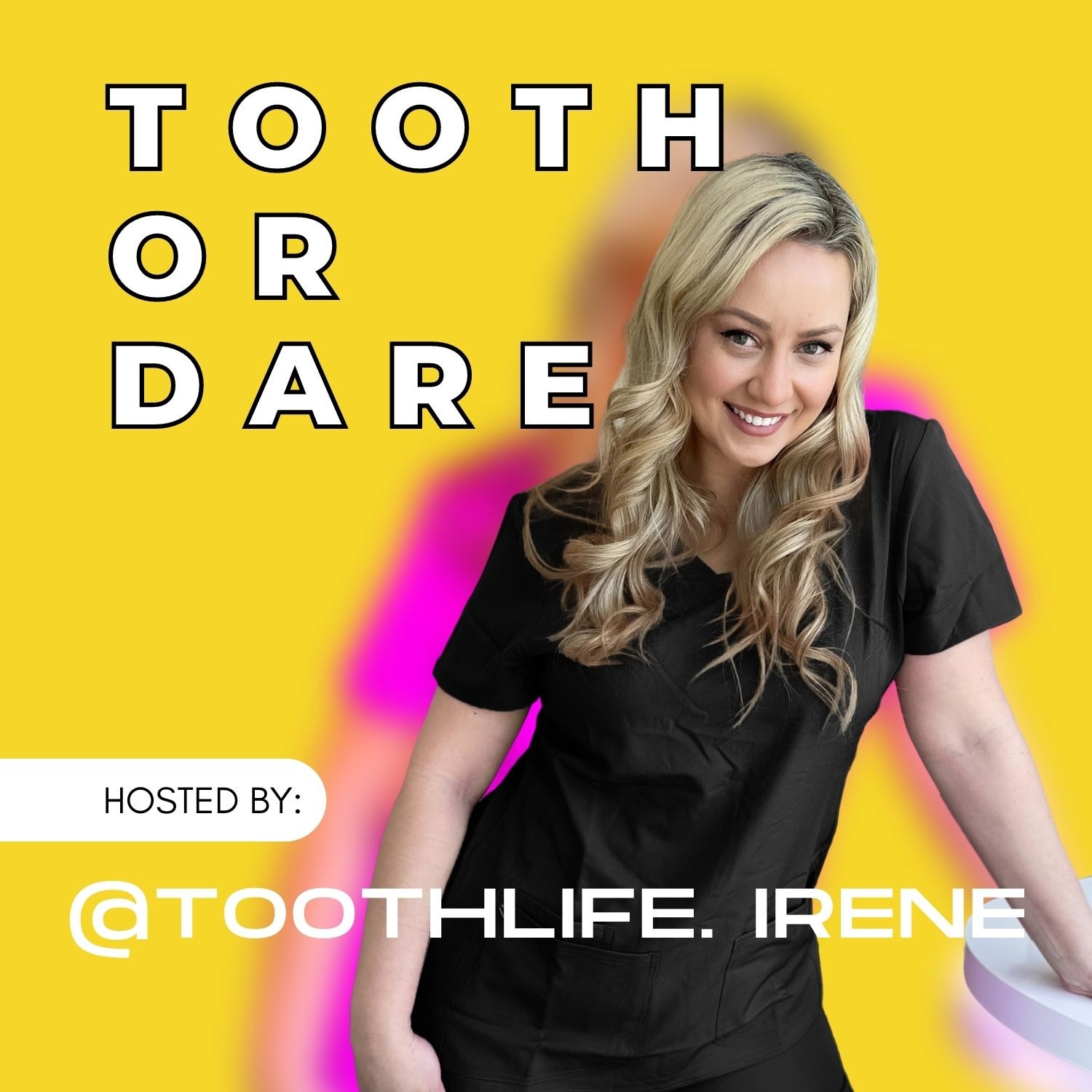 Hold on to your suction, it's about to get viscous. Irene, aka @Toothlife.Irene, on social media is the first (and only) Canadian Restorative Dental Hygienist with a podcast. Sharing her story surrounding her career, practice ownership, social media and, of course, dental-related content. On Tooth or Dare, she gives mic-dropping solutions to your dental questions and problems as a dental professional. With guests like top hygienists, dentists, researchers, product developers and more, this show has something for everyone interested in oral health and personal and professional development. Peeps say the content is entertaining and educational, packaged with actionable items. a Molar of the story, this is the podcast for you if you want to feel like you're part of a conversation from the comfort of your own... well, wherever the heck you're listening. Peace out, peeps, catch you on the flip side.
Episodes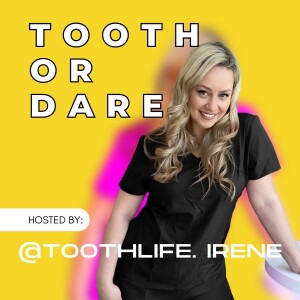 Monday Dec 13, 2021
Monday Dec 13, 2021
Originally from the world of digital marketing and brand design, Amadi Grey has ventured into several different careers, eventually arriving to his current destination in the dental industry. In his way back play back, this chubby baby resonated with the content and execution of Power Rangers which helped to reframe how he looked at connecting with adults who required special care needs. Turns out, a Google search of 'how can I make money for myself?' builds a path to excellence! Learn about how he ran away from an acting career, a video game development and a massive marketing empire to sink deeper into doing what he really wanted to do. He has built an incredible animate series called Brush Brigade about a team of tooth fairies determined to collect teeth and protect against rotten teeth! What's more: Amadi is offering a coloring book for the Brush Brigade: www.amadibrands.com/toothlife! Check out the pilot for his amazing series!
You're able to find Amadi on:
and follow him on social media @amadibrands.
—————————————————
In this episode, our guest takes us on a journey from his childhood, through his entrepreneurial exploits, to how he came up with the idea for a children's television series based around tooth-fairies. Amadi dives into his experience with marketing, branding, networking, and content creating. Our hosts question Amadi on his background with acting and how he arrived into the entertainment industry. Will Irene and Katrina convince Amadi to create characters based on themselves as he explores this world of tooth-fairies? Listen to this episode to find out!
We would like to give a special thank you to our sponsors this week at Designs for Vision. Over one hundred thousand specialized optical products created by Designs for Vision utilized by surgeons and dentists on a daily basis. Feel free to have a look at the Infinity VUE Loupes that we spoke about in the link below. These wonderful tools are designed to provide a straight forward approach to ergonomics, helping to maintain posture by keeping your chin up, your neck straight and your eyes forward. Not only are they great within the dental and medical industry, but they also come in handy when shopping around for the perfect diamond for that special someone!

https://www.designsforvision.com/SurgHtml/S-Infinity.htm
—————————————————
Check out the DIA Instagram page @vegasmaxface
Our hosts encourage you to leave them a review! LET'S GO!
Find more of our episodes at https://www.toothordare.ca/
Follow us on Instagram!
Podcast IG: @toothordare.podcast
Irene: @toothlife.irene
Katrina: @thedentalwinegenist