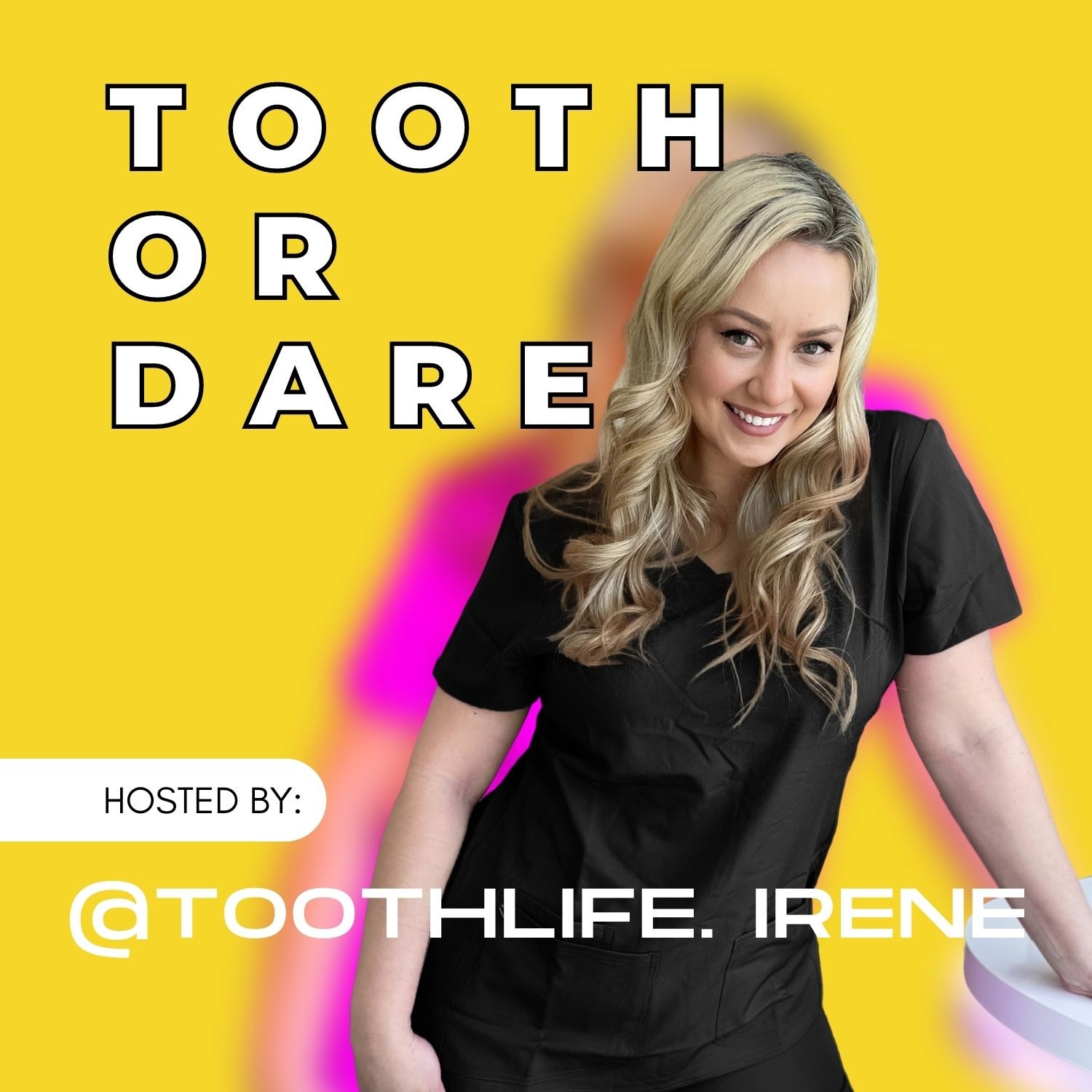 Hold on to your suction, it's about to get viscous. Irene, aka @Toothlife.Irene, on social media is the first (and only) Canadian Restorative Dental Hygienist with a podcast. Sharing her story surrounding her career, practice ownership, social media and, of course, dental-related content. On Tooth or Dare, she gives mic-dropping solutions to your dental questions and problems as a dental professional. With guests like top hygienists, dentists, researchers, product developers and more, this show has something for everyone interested in oral health and personal and professional development. Peeps say the content is entertaining and educational, packaged with actionable items. a Molar of the story, this is the podcast for you if you want to feel like you're part of a conversation from the comfort of your own... well, wherever the heck you're listening. Peace out, peeps, catch you on the flip side.
Episodes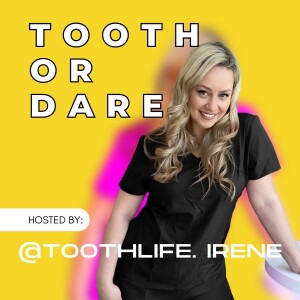 Monday Nov 22, 2021
Monday Nov 22, 2021
The Tooth or Dare Podcast welcomes Justin Moody to the Podcast.
Graduating from Crawford High School in 1989 and attended the University of Nebraska at Lincoln studying Biological Sciences.
While in dental school he was awarded the National Disaster Medical System Appreciation letter for his efforts during the Oklahoma City Bombing, the Teledyne Removable Prothedontic outstanding student award, the Oral Pathology outstanding student award, and completed a mini-residency in the Advanced Education in General Dentistry department.
Learning didn't stop after graduating from dental school, Dr. Moody knew that incorporating dental implants into his practice was the right thing to do for his patients. He attended the prestigious Misch International Implant Institute where he was awarded a fellowship and mastership.
Providing quality dental care to rural America is a priority of Dr. Moody's, he is the owner of Horizon West Dental Group which has multiple locations in western Nebraska providing state of the art dental care with the latest in technology by some of the most highly trained dentists around.
In 2008 Dr. Moody limited his practice to the field of dental implants by opening the first Dental Implant Center in Rapid City South Dakota. 
___________________________________________________
In this episode, we were live at AAID! Dr. Moody talks about how he got into implant dentistry, practicing with his childhood dentist, and a few of the strangest things he's seen in his practice.
This superhero helped change lives in rural Nebraska by educating patients on the importance of modern practices. While treating his patients, he discovered that dentures, partials, and bridges were not the best solutions and that dental implants were the way to go.
Lastly, he discusses a few things that hygienists need to know when someone has gotten an implant done by someone else, in order to spot early signs of an implant failure.
Stay tuned until the very end of the podcast for a spicy conversation! Let us know what you peeps think about it.

Reach out to Justin at:
https://www.justinmoodydds.com
On Instagram @drjustinmoody
___________________________________________________
Our hosts encourage you to leave them a review!
Find more episodes at https://www.toothordare.ca/
Follow us on Instagram!
Podcast: @toothordare.podcast
Irene: @toothlife.irene
Katrina: @thedentalwinegenist