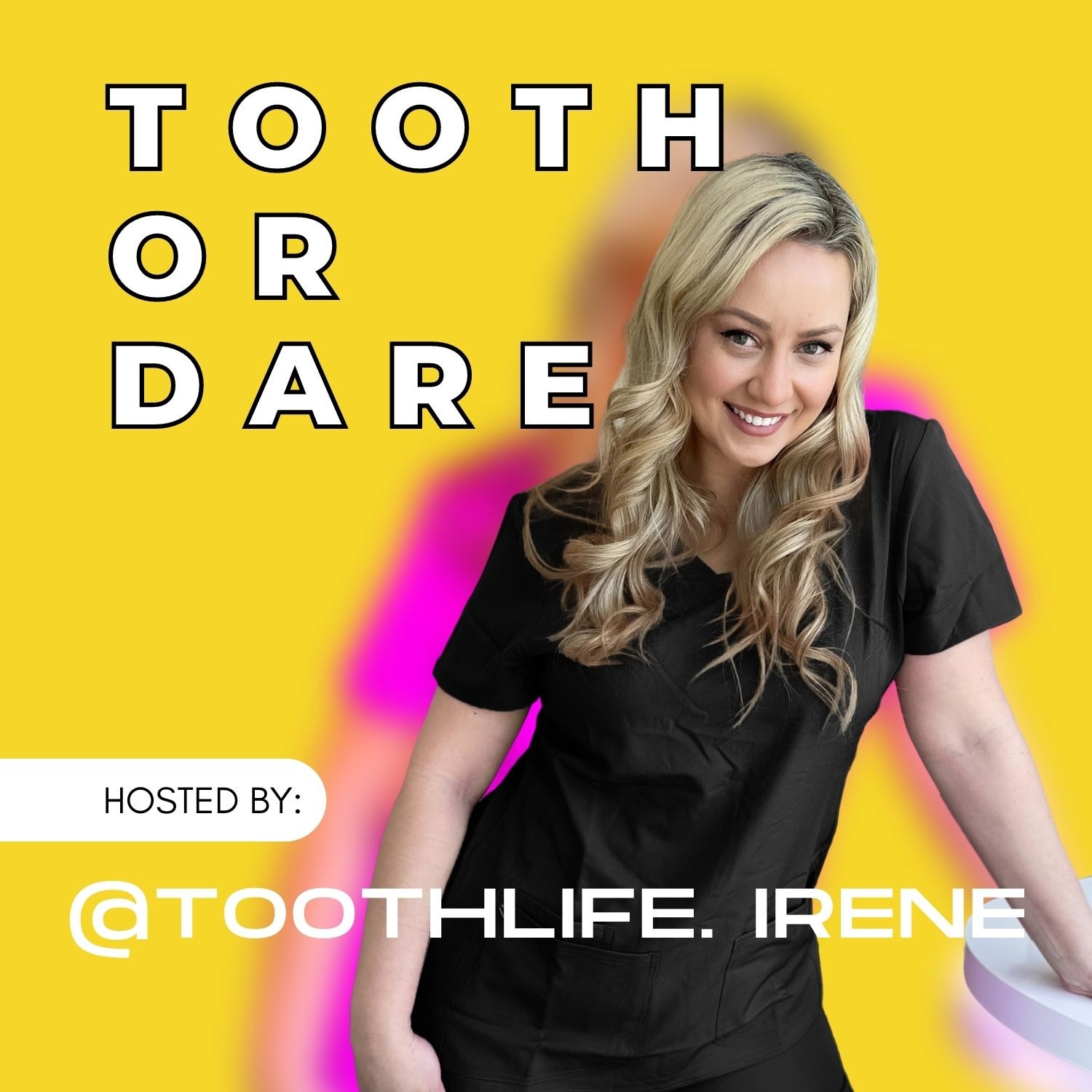 Hold on to your suction, it's about to get viscous. Irene, aka @Toothlife.Irene, on social media is the first (and only) Canadian Restorative Dental Hygienist with a podcast. Sharing her story surrounding her career, practice ownership, social media and, of course, dental-related content. On Tooth or Dare, she gives mic-dropping solutions to your dental questions and problems as a dental professional. With guests like top hygienists, dentists, researchers, product developers and more, this show has something for everyone interested in oral health and personal and professional development. Peeps say the content is entertaining and educational, packaged with actionable items. a Molar of the story, this is the podcast for you if you want to feel like you're part of a conversation from the comfort of your own... well, wherever the heck you're listening. Peace out, peeps, catch you on the flip side.
Episodes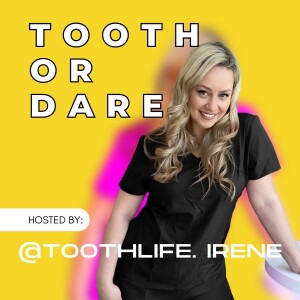 Saturday Nov 13, 2021
Saturday Nov 13, 2021
Today we welcome the fabulous Karen Daw also known as The Osha Lady!
 Karen is an award-winning national speaker, author of numerous articles and CE courses on safety in dentistry, and a trainer for practices and healthcare systems across the United States. She earned her BA from the Ohio State University and her MBA with concentrations in Healthcare Administration and Business Management.
After graduating, Karen was recruited from the Emergency Department to her roles as Assistant Director of Sterilization Monitoring and Health and Safety Director for the OSU College of Dentistry. 
She is a proud member of the Organization for Safety Asepsis and Prevention, where she also served as co-chair for their Annual Conference and Infection Control Boot Camp.
This episode is generously sponsored by our peeps at the Hu-Friedy group! As dental professionals, our PPE is necessary for the safety of both our patients and team members throughout the practice. 
In regard to the masks we wear though, it's not one size fits all and when we talk about protection and infection control the fit is everything! That is where the Hu-Friedy Secure Fit masks come in! Irene uses these exclusively in her practice! Secure Fit masks feature aluminum nose and chin pinch mechanisms at the top over the nose and also at the bottom under the chin to help reduce gapping.
This allows the wearer to customize the mask to their face for optimal fit and protection without sacrificing comfort! And when industry experts are recommending that we change our masks every 20 minutes during procedures with heavy fluid and aerosol exposure to avoid wicking, we could use something with a comfortable fit! Am I right?! 
Learn more about Secure Fit masks at the link below as well as the link to the Friends of Hu-Friedy blog!
https://www.hufriedygroup.com/securefit
___________________________________________________
In today's episode, Karen discusses with Irene and Katrina how she got into OSHA and dentistry including how she decided to go out on her own with her business and her approach to get people excited when learning about workplace safety!
They talk about what OSHA actually is and how it parallels with Canada's WHMIS, and what trainings are mandatory for US dental practices as well as who in the office should be required to train. She discusses the importance of building a culture of safety within your practice and what she recommends when it comes to having difficult conversations regarding safety practices and compliance.
Lastly, she shares a story of one of the worst things she's encountered on the job and how she has pivoted her business during the Covid-19 pandemic! We think you'll love her as much as we do!
Reach out to Karen at:
On Instagram @theoshalady
___________________________________________________
Our hosts encourage you to leave them a review!
Find more episodes at https://www.toothordare.ca/
Follow us on Instagram!
Podcast: @toothordare.podcast
Irene: @toothlife.irene
Katrina: @thedentalwinegenist