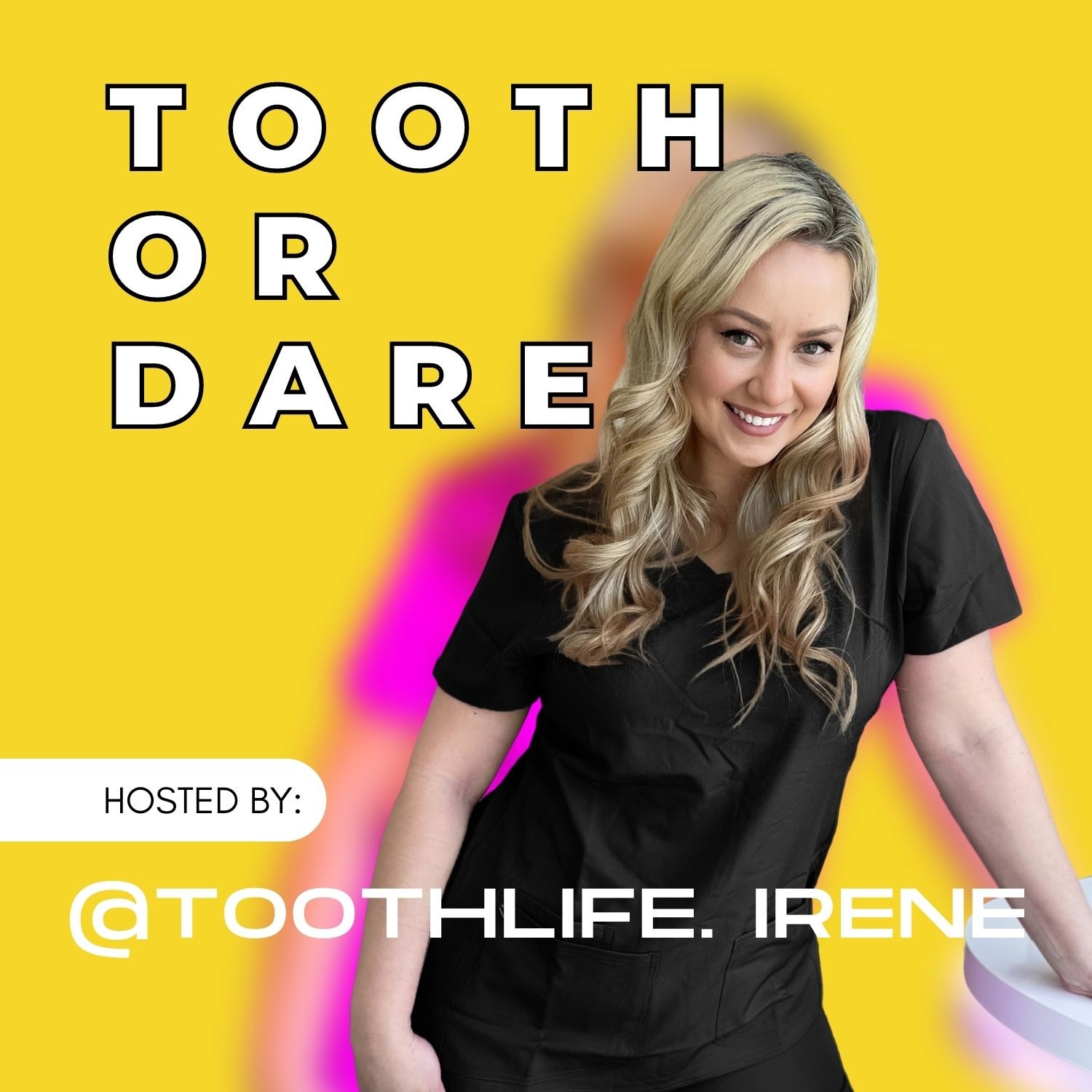 Hold on to your suction, it's about to get viscous. Irene, aka @Toothlife.Irene, on social media is the first (and only) Canadian Restorative Dental Hygienist with a podcast. Sharing her story surrounding her career, practice ownership, social media and, of course, dental-related content. On Tooth or Dare, she gives mic-dropping solutions to your dental questions and problems as a dental professional. With guests like top hygienists, dentists, researchers, product developers and more, this show has something for everyone interested in oral health and personal and professional development. Peeps say the content is entertaining and educational, packaged with actionable items. a Molar of the story, this is the podcast for you if you want to feel like you're part of a conversation from the comfort of your own... well, wherever the heck you're listening. Peace out, peeps, catch you on the flip side.
Episodes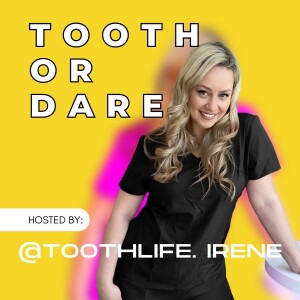 Monday Oct 18, 2021
Monday Oct 18, 2021
The Tooth or Dare Podcast welcomes Uche Odiatu to the Podcast.
Dr Odiatu is the author of The Miracle of Health.
He is double certified as a personal trainer, a certified yoga instructor and certified boot camp instructor and a professional member of the American College of Sports Medicine
Dr Odiatu is a practicing dentist in Toronto
This busy dental professional has been the invited guest on 400 radio & television shows including ABC 20/20 and Canada AM. He has given over 500 lectures in Canada, the USA, Denmark, Bermuda, England, Jamaica, Norway and the Bahamas.
His number one goal is to reignite your passion for your health
Uche is a powerhouse speaker who fills lecture halls and gets people up out of their seats while learning all about health, wellness and the connection between oral and systemic health. We welcome Uche on the podcast and love hearing how his personal life has transformed who he is as a human and also a dentist.
This episode was generously sponsored by our Peeps at Philips who have created a product that has Irene mindblown. Check out Zoom Delivered as a solution for freeing up chair time and getting your patients their custom whitening treatment delivered straight to their door.
Are you still taking Alginate impression to fabricate your take-home whitening trays when your office has a digital scanner?
Irene 1.0 used to take alginates and spend an hour in the lab before work, between patients and after work to ensure the models were perfectly poured, trays nicely scalloped and perfectly made to deliver on time. A second visit was required to insert and provide instructions, which took up more chair time.
Now that I have a digital scanner, I'm able to use Zoom Delivered to successfully send for custom trays, treatment and delivery directly to my patient within 7 business days. @philipssonicarepro
To get started, Call 800-278-8282 or visit their website!
Irene created this awesome video, click here to watch it on her instagram.
___________________________________________________
In this episode Dr. Uche talks about fitness, eating habits and how to maintain a healthy lifestyle. He talks about how he builds a good relationship with his patients and acknowledging the changes in their lives.
Reach out to Uche at:
___________________________________________________
Our hosts encourage you to leave them a review! LET'S GO!
Find more of our episodes at https://www.toothordare.ca/
Follow us on Instagram!
Podcast IG: @toothordare.podcast
Irene: @toothlife.irene
Katrina: @thedentalwinegenist