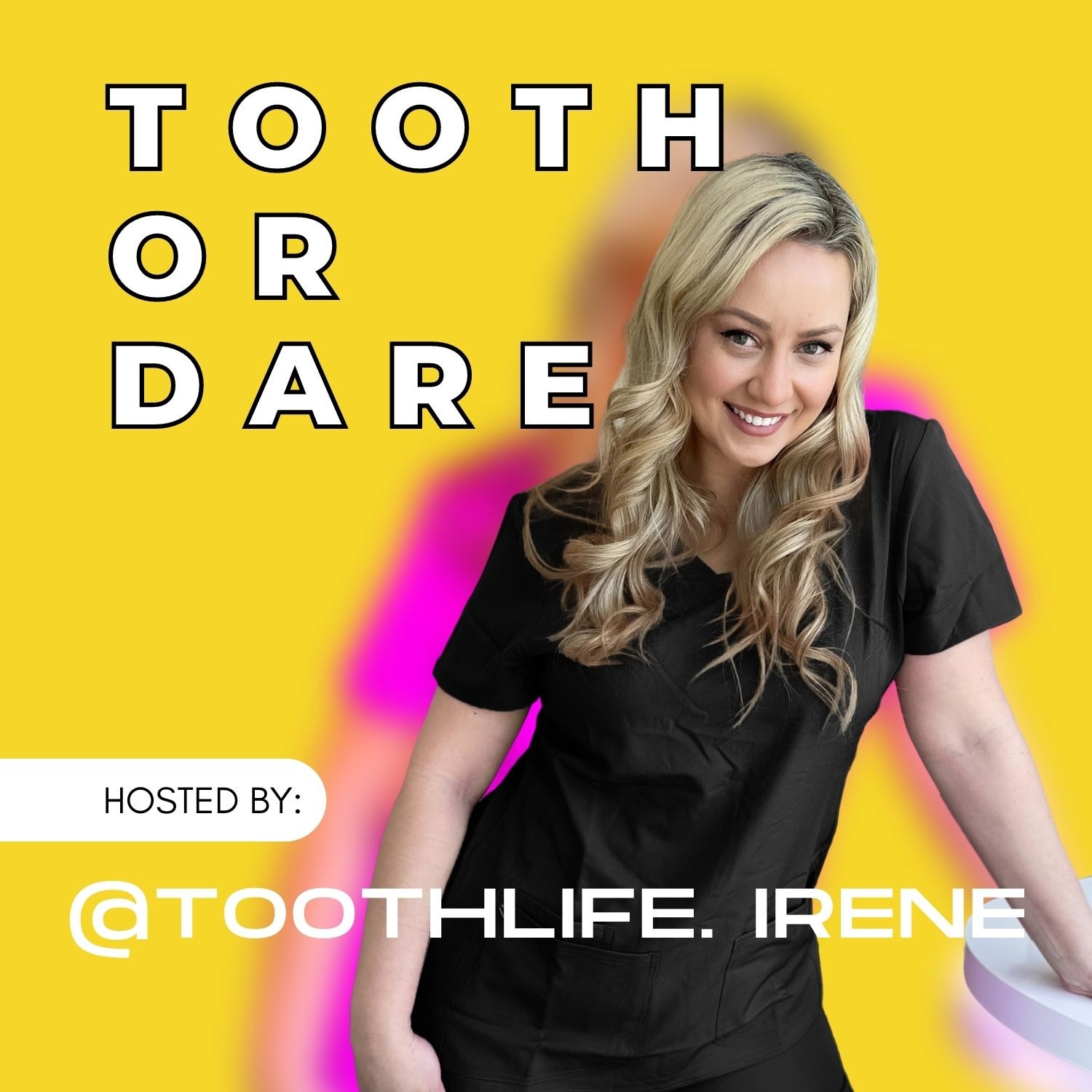 Hold on to your suction, it's about to get viscous. Irene, aka @Toothlife.Irene, on social media is the first (and only) Canadian Restorative Dental Hygienist with a podcast. Sharing her story surrounding her career, practice ownership, social media and, of course, dental-related content. On Tooth or Dare, she gives mic-dropping solutions to your dental questions and problems as a dental professional. With guests like top hygienists, dentists, researchers, product developers and more, this show has something for everyone interested in oral health and personal and professional development. Peeps say the content is entertaining and educational, packaged with actionable items. a Molar of the story, this is the podcast for you if you want to feel like you're part of a conversation from the comfort of your own... well, wherever the heck you're listening. Peace out, peeps, catch you on the flip side.
Episodes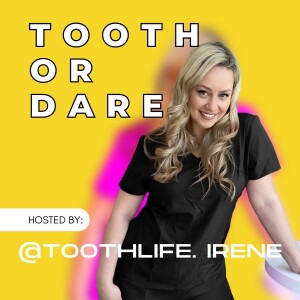 Tuesday Sep 14, 2021
Tuesday Sep 14, 2021
On this episode of the Tooth or Dare Podcast, Irene and Katrina share some funny mistakes they've made in their profession, exciting stories about private practice and laughable realities they face. 
 
This episode is kindly sponsored by our pees at Designs for Vision, who have created an amazing new product both Irene and Katrina are super excited to try! 
The Infinity VUE Loupes are designed to provide a straightforward approach to ergonomics; Infinity VUETM loupes are available in 3.0x and 3.5x magnification. Infinity VUETM (Vision Up Ergonomics) keeps your chin up, your neck straight, and your eyes forward while viewing the magnified surgical field. Try these loupes on to see (and feel) the difference in your posture!

To find out more about these beauties, here is a link, and also, you can directly email Ben Leousis (Irene's buddy @DFV)
 
The Infinity VUE Loupes
https://www.designsforvision.com/SurgHtml/S-Infinity.htm

Ben Leousis: 
bleousis@dvimail.com