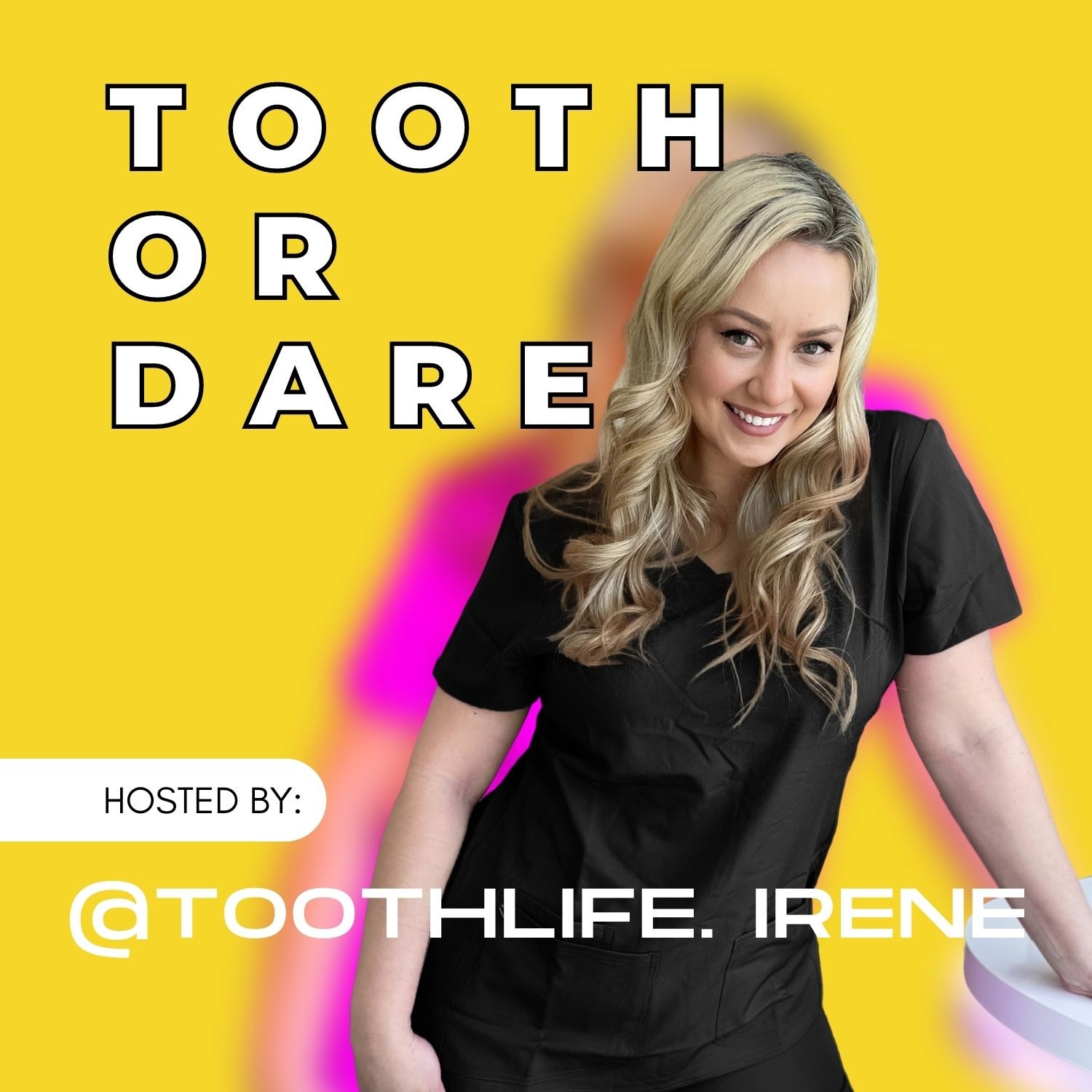 Hold on to your suction, it's about to get viscous. Irene, aka @Toothlife.Irene, on social media is the first (and only) Canadian Restorative Dental Hygienist with a podcast. Sharing her story surrounding her career, practice ownership, social media and, of course, dental-related content. On Tooth or Dare, she gives mic-dropping solutions to your dental questions and problems as a dental professional. With guests like top hygienists, dentists, researchers, product developers and more, this show has something for everyone interested in oral health and personal and professional development. Peeps say the content is entertaining and educational, packaged with actionable items. a Molar of the story, this is the podcast for you if you want to feel like you're part of a conversation from the comfort of your own... well, wherever the heck you're listening. Peace out, peeps, catch you on the flip side.
Episodes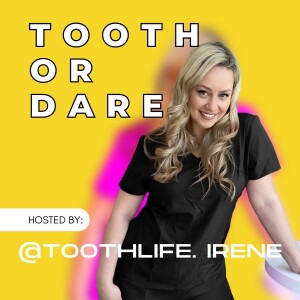 Monday Aug 30, 2021
Monday Aug 30, 2021
Welcome back to the Tooth or Dare podcast, peeps. 
Our friends at Dentsply Sirona sponsored this week's episode all about the fab life of our guest Brandi Hooker Evans. Who shares some fun facts about dental hygiene in a small town, How she managed to find her true love that was right under her nose the whole time and tips for dental hygienists to get new equipment. 
If you can't go onsite, no problem! There is a complete live stream of the entire event so that you can enjoy a DS experience from home. 
The agenda overview is up and ready for you to view. 
In addition to DS world, our friends have updated their online content with some amazing programs for free on their academy. Including content on infection control, perio and other fantastic topics. Click here to visit the academy. 
During our episode with Brandi, we have a good chat about all things dental hygiene. From going to school in a small town, living your dreams (perhaps one you didn't know existed) and even some tips on how to get what you want within your dental office. Like new cavitron tips, a piece of equipment or a raise. 
A few twists and turns near the end of the episode have Irene SHOOK at the plot twists in Brandi's romantic life, which added a few extra mins to the episode, but who doesn't love a good true love story! 
Thanks again for tuning in, and we will catch you at DS world. 
--- Find more of our episodes at https://www.toothordare.ca/ Follow us on Instagram! 
Podcast IG: @toothordare.podcast 
Irene: @toothlife.irene 
Irene on YouTube: @Toothlife.Irene
Katrina: @thedentalwinegenist
Brandi On Instagram: @Stellaroutcomes