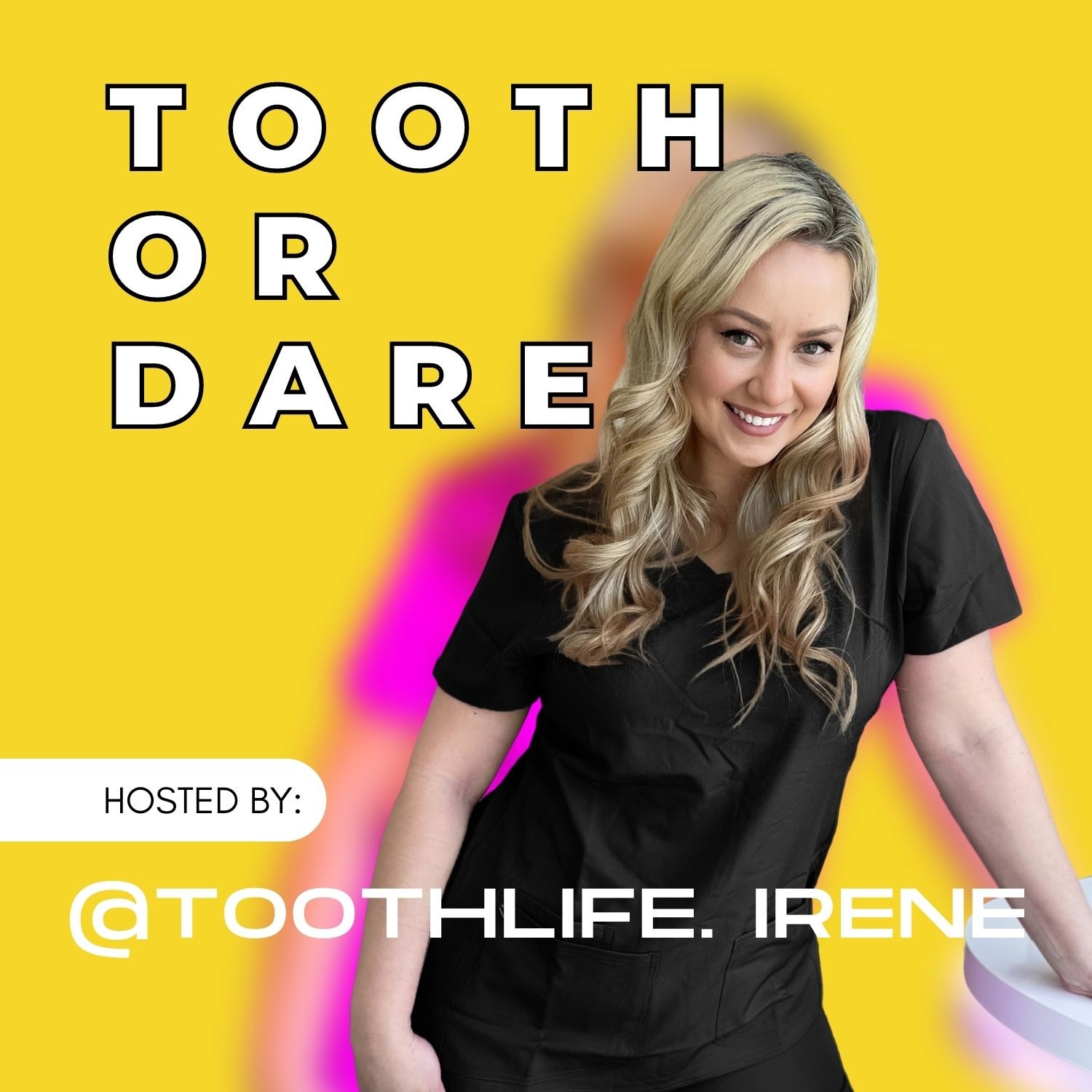 Hold on to your suction, it's about to get viscous. Irene, aka @Toothlife.Irene, on social media is the first (and only) Canadian Restorative Dental Hygienist with a podcast. Sharing her story surrounding her career, practice ownership, social media and, of course, dental-related content. On Tooth or Dare, she gives mic-dropping solutions to your dental questions and problems as a dental professional. With guests like top hygienists, dentists, researchers, product developers and more, this show has something for everyone interested in oral health and personal and professional development. Peeps say the content is entertaining and educational, packaged with actionable items. a Molar of the story, this is the podcast for you if you want to feel like you're part of a conversation from the comfort of your own... well, wherever the heck you're listening. Peace out, peeps, catch you on the flip side.
Episodes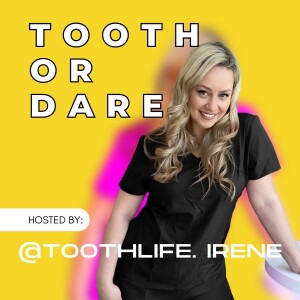 Sunday Aug 22, 2021
Sunday Aug 22, 2021
We welcome Hadeer Scolaro, RDH, back to the podcast on this Tooth or Dare Podcast episode. Hadeer previously joined us live on the podcast from the Greater New York tradeshow back in 2019 on Episode 45 (click here if you missed that episode!)  Hadeer shared the story about how she began promoting oral health on social media. Since 2019 Hadeer, has grown as a dental hygienist; she has welcomed a new piece of technology that has changed her life. Using the Airflow system and GBT, Hadeer shares her timing, appointment lengths and powder selection. 
Hadeer is a wealth of knowledge on incorporating this type of technology with your patients, and the fantastic humans at Hu-Friedy, who sponsored this episode, have provided us with a special link to connect you directly with an expert to discuss incorporating Air polishing and how to get a demo with the AIRFLOW® Prophylaxis Master. 
Click Here -------> SPECIAL LINK <--------- To connect with an expert near you. 
Irene and Katrina discuss standards for polishing, stain removal and things to consider when treatment planning perio maintenance and prophy visits. 
Hadeer can be found on IG: @fitlittlehygienist 
--- Find more of our episodes at https://www.toothordare.ca/ 
Follow us on Instagram! 
Podcast IG: @toothordare.podcast 
Irene: @toothlife.irene 
Katrina: @thedentalwinegenist