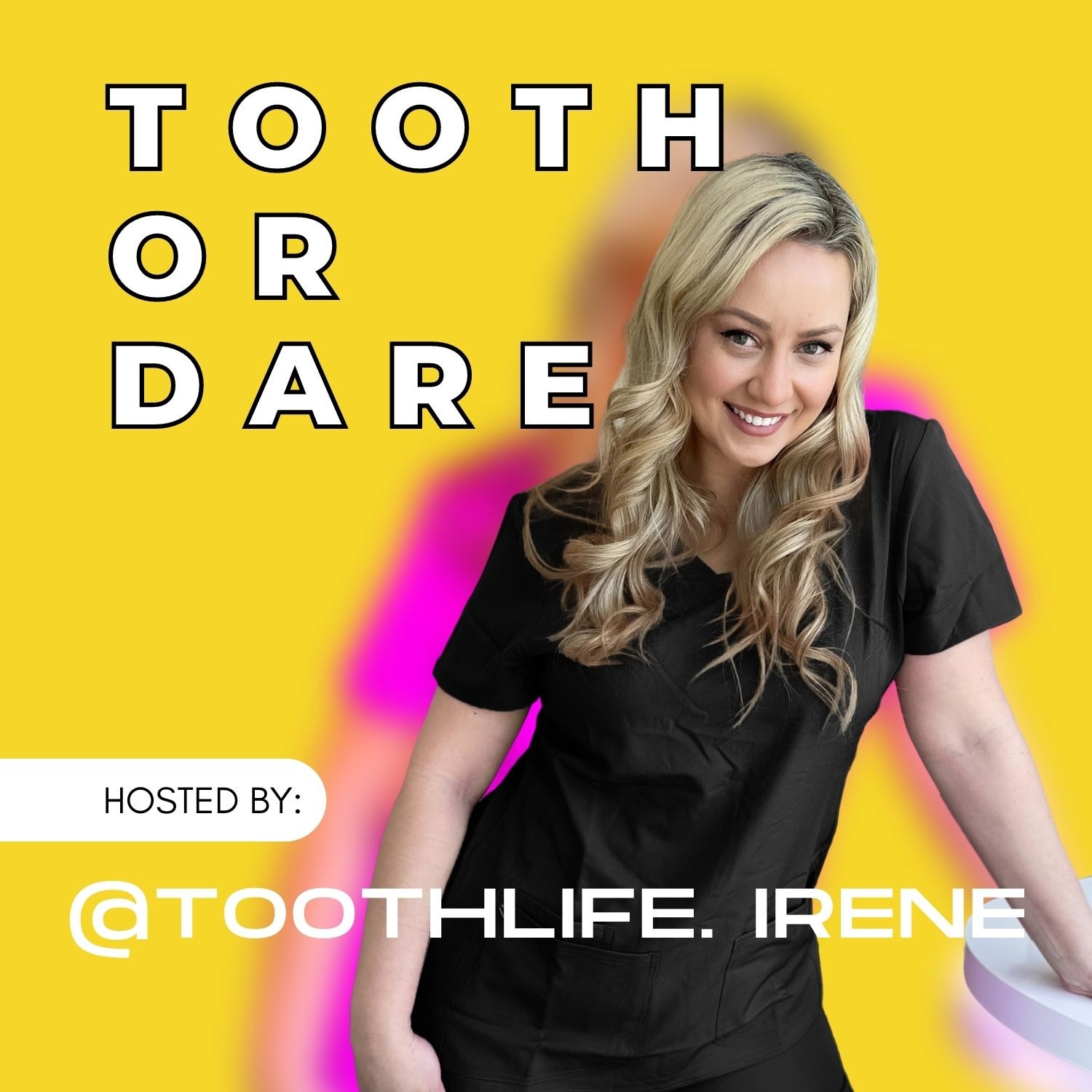 Hold on to your suction, it's about to get viscous. Irene, aka @Toothlife.Irene, on social media is the first (and only) Canadian Restorative Dental Hygienist with a podcast. Sharing her story surrounding her career, practice ownership, social media and, of course, dental-related content. On Tooth or Dare, she gives mic-dropping solutions to your dental questions and problems as a dental professional. With guests like top hygienists, dentists, researchers, product developers and more, this show has something for everyone interested in oral health and personal and professional development. Peeps say the content is entertaining and educational, packaged with actionable items. a Molar of the story, this is the podcast for you if you want to feel like you're part of a conversation from the comfort of your own... well, wherever the heck you're listening. Peace out, peeps, catch you on the flip side.
Episodes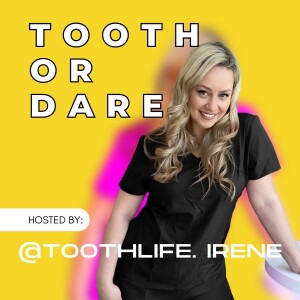 Monday Jul 05, 2021
Monday Jul 05, 2021
Dr. Vanessa Creaven is the co-founder and CEO of Spotlight Oral Care with a mission to create the best oral health products, to educate and promote oral care, and empower people to engage with true customized preventative oral care. Dr. Creaven studied Dentistry at Trinity College Dublin & King's College London. She has worked with Quay Dental Clinic in Galway before her work on Spotlight Oral Care. 
Tooth or Dare is excited to partner with Spotlight Oral Care, founded by two dentists who are also sisters. Dr. Lisa and Dr. Vanessa Creaven created a toxic-free, sustainable, and vegan oral care brand so you can create that 'dentist-clean feel' and healthy smile at home. Spotlight Oral Care offers customized oral care to cater to common oral concerns. Try their award-winning at-home Whitening Kit, or biodegradable Toothpaste, and use promo code "TOOTHLIFE" for 30% off your order.
As mentioned in today's episode, Holly Anne Mitchell has partnered with Hope for the Day, a suicide prevention charity and their event is officially live at http://www.dentalavengers.com Their inaugural event is virtual, Dec. 3-5, 2021. If you're available and can join, we'd love to see you there!     
In today's episode, we discuss the amazing and highly personalized line of products offered at Spotlight Oral Care (Can we please take a moment to admire their Limited Edition Pride Sonic Toothbrush?!), the benefits of personalized toothpaste containing Folic Acid for pregnant women, and the difficulties of working with your siblings. We are so lucky to highlight Spotlight Oral Care's products which further shed much-needed light on the Oral Systemic Link.
We cover some of these topics and much more:
What is the scope of practice for hygienists in Ireland?

How does hygiene school in Ireland differ from the US and Canada?

How do you start a dental retail brand?

Should you get your teeth cleaned at your own dental practice?
Check out http://www.ifdh.org/ for resources about the global forefront of dentistry
Find Dr. Vanessa Creaven and Spotlight Oral Care online:
IG: @VanessaCreaven
SOC IG: @spotlight_oral_care
Website: https://spotlightoralcare.com/ 
---
Find more of our episodes at https://www.toothordare.ca/
Follow us on Instagram!
Podcast IG: @toothordare.podcast
Irene: @toothlife.irene
Katrina: @thedentalwinegenist