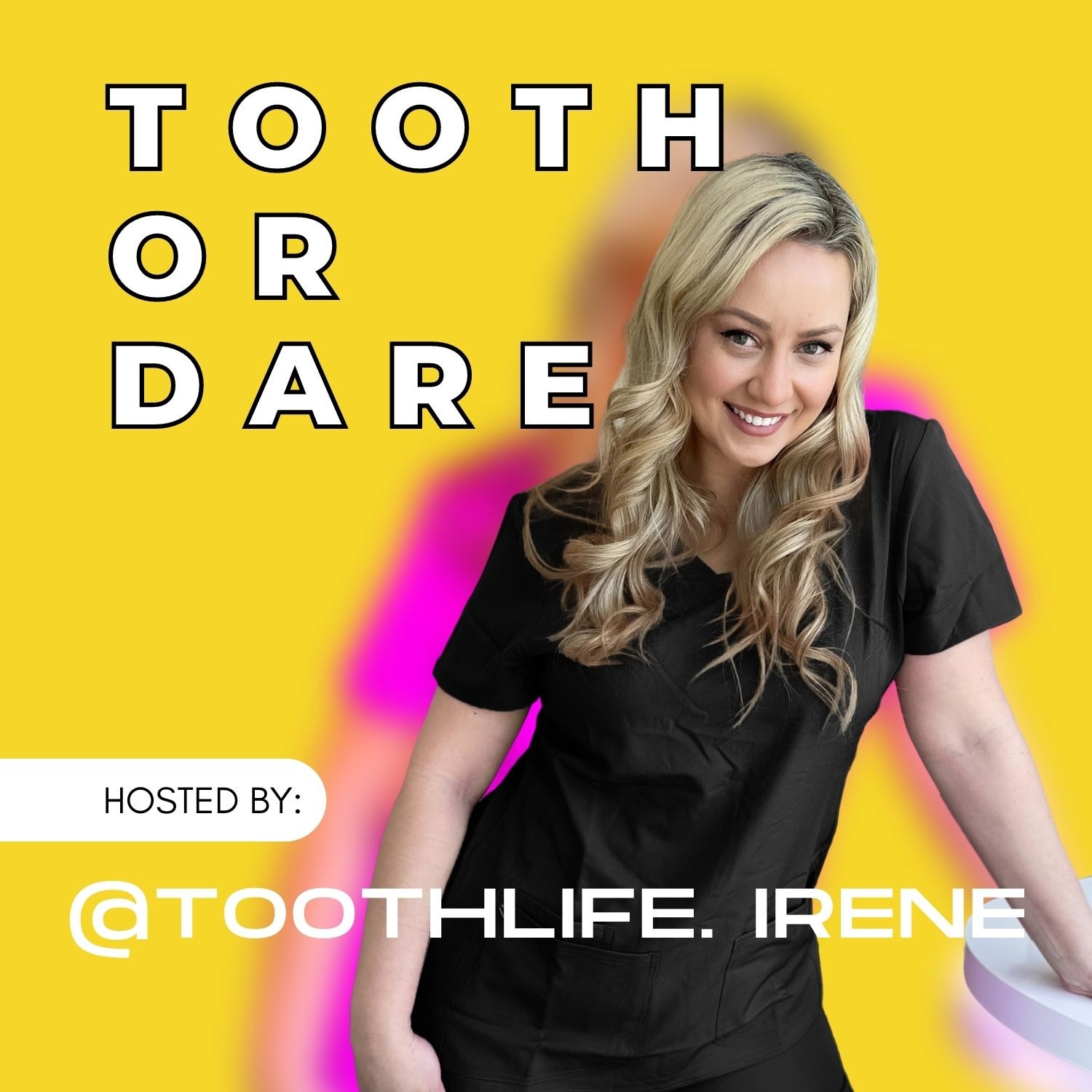 Hold on to your suction, it's about to get viscous. Irene, aka @Toothlife.Irene, on social media is the first (and only) Canadian Restorative Dental Hygienist with a podcast. Sharing her story surrounding her career, practice ownership, social media and, of course, dental-related content. On Tooth or Dare, she gives mic-dropping solutions to your dental questions and problems as a dental professional. With guests like top hygienists, dentists, researchers, product developers and more, this show has something for everyone interested in oral health and personal and professional development. Peeps say the content is entertaining and educational, packaged with actionable items. a Molar of the story, this is the podcast for you if you want to feel like you're part of a conversation from the comfort of your own... well, wherever the heck you're listening. Peace out, peeps, catch you on the flip side.
Episodes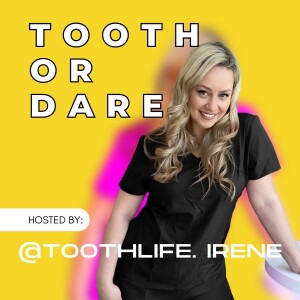 Monday Jun 21, 2021
Monday Jun 21, 2021
For more than 20 years, Dr. Chris Kammer has been at the forefront of emerging technologies and ideas in dentistry, and has become one of America's most vocal advocates for the "oral systemic" approach for disease prevention. He's the founding father, first president, and 6 year board member of the American Academy for Oral Systemic Health (AAOSH), an organization that has partnered with the world class medical experts from the Cleveland Clinic to educate physicians and dental teams on the critical significance of how the health of the mouth impacts the health of the body.
Check out the AAOSH podcast with Dr. Chris Kammer and Machell Hudson, RDH!
https://podcasts.apple.com/us/podcast/time-to-live/id1515774700 
Dr. Kammer has been a chief dental consultant for Reader's Digest, and has been quoted in many publications including USA Today, The New York Times, Cosmopolitan, Redbook, and Woman's Day. He was featured on ABC World News Tonight with Diane Sawyer as their Person of the Week. He has also appeared widely on national television and radio programs including The Today show, Fox and Friends, CBS MarketWatch, CNN, NPR, Montel Williams, Late Night with David Letterman and even American Idol where his original song "Get Out the Brush" reached a viewing audience of 25 million people.
Dr. Kammer was one of the first clinicians in America to develop a protocol for disease prevention with the oral systemic approach, using his comprehensive "Gums of Steel" program. He has helped bring the practice of oral systemics from its early philosophical stage to its current widespread recognition as an important whole body healing approach that integrates medicine and dentistry and he has the studies and results to back it up.
In this extremely entertaining conversation with America's favorite singing dentist, Irene and Katrina get into the details of Dr. Chris Kammers no-drill dental practice, Dr. Kammer's experience on American Idol, and the efficacy of Silver Diamine Fluoride for advanced decay.
We cover some of these topics and much more:
Why should you start dental practice?

What is holistic dentistry?

How can we bridge the gap between medicine and dentistry?

Can you run a dental practice with no overhead?
Find Dr. Chris Kammer online:
IG: @DrChrisK
Website: TheDrillIsGone.com
AAOSH Website: https://www.aaosh.org/
---
Find more of our episodes at https://www.toothordare.ca/
Follow us on Instagram!
Podcast IG: @toothordare.podcast
Irene: @toothlife.irene
Katrina: @thedentalwinegenist