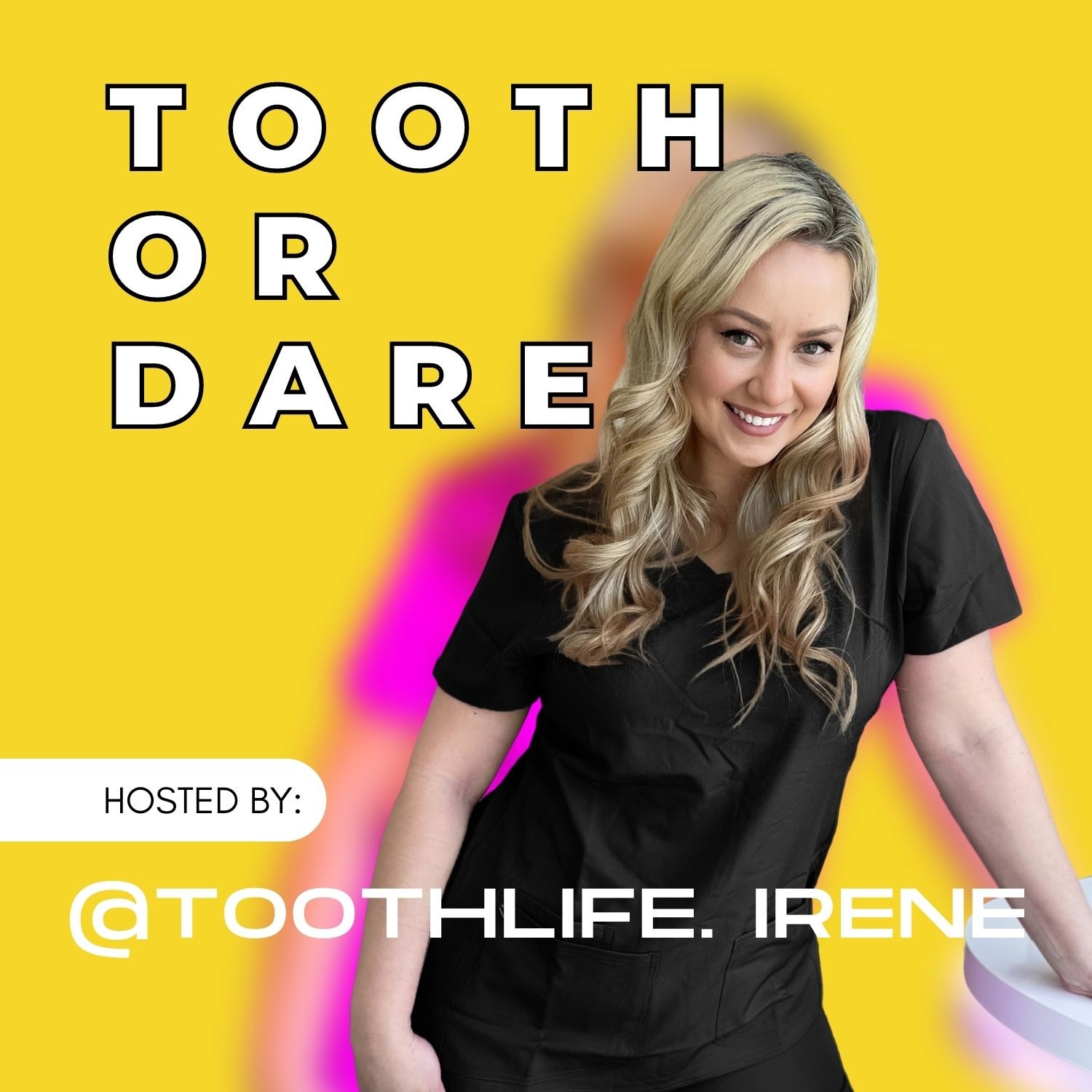 Hold on to your suction, it's about to get viscous. Irene, aka @Toothlife.Irene, on social media is the first (and only) Canadian Restorative Dental Hygienist with a podcast. Sharing her story surrounding her career, practice ownership, social media and, of course, dental-related content. On Tooth or Dare, she gives mic-dropping solutions to your dental questions and problems as a dental professional. With guests like top hygienists, dentists, researchers, product developers and more, this show has something for everyone interested in oral health and personal and professional development. Peeps say the content is entertaining and educational, packaged with actionable items. a Molar of the story, this is the podcast for you if you want to feel like you're part of a conversation from the comfort of your own... well, wherever the heck you're listening. Peace out, peeps, catch you on the flip side.
Episodes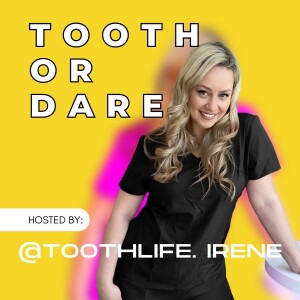 Monday May 24, 2021
Monday May 24, 2021
This episode is the debut of a brand new series 'Irene&Trene' where your two favorite hygienists speak off the cuff from their combined decades of experience to tell the truth about the dental industry. We get tons of requests in our DMs about our work and life experiences, so we started this series to address the topics we get asked about most. We will still continue our normal interview series, so stay tuned for more great interviews with dental professionals who are changing the game!
On today's premiere episode of Irene&Trene, we get the way back playback from Irene Iancu herself. Irene tells about her upbringing and her unique decision to go to dental school. After her 14th anniversary of graduating from dental school, Katrina attempts a Romanian accent. We mull over our favorite Backstreet Boy (it's Howie), and give our raw & uncut opinions of dental hygiene Facebook groups.
If there is anything you want us to speak about in the Irene&Trene, hit up our DM's at the links below and tell us what you want to hear!
We cover some of these topics and much more:
What advice would you give to young dental hygienists?

How can we find the right fit at our first dental office?

Are we really living our best life?
---
Find more of our episodes at https://www.toothordare.ca/
Follow us on Instagram!
Podcast IG: @toothordare.podcast
Irene: @toothlife.irene
Katrina: @thedentalwinegenist