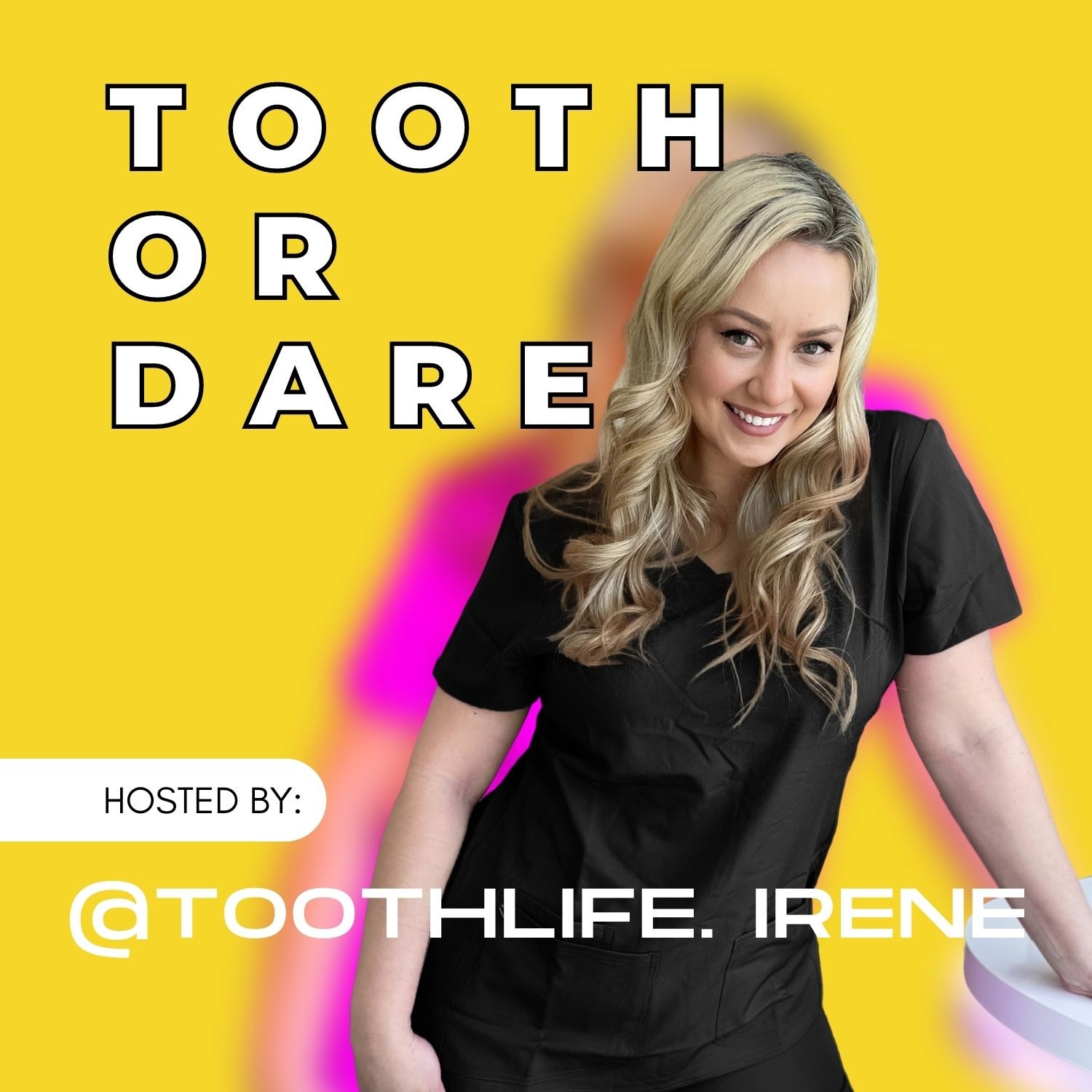 Hold on to your suction, it's about to get viscous. Irene, aka @Toothlife.Irene, on social media is the first (and only) Canadian Restorative Dental Hygienist with a podcast. Sharing her story surrounding her career, practice ownership, social media and, of course, dental-related content. On Tooth or Dare, she gives mic-dropping solutions to your dental questions and problems as a dental professional. With guests like top hygienists, dentists, researchers, product developers and more, this show has something for everyone interested in oral health and personal and professional development. Peeps say the content is entertaining and educational, packaged with actionable items. a Molar of the story, this is the podcast for you if you want to feel like you're part of a conversation from the comfort of your own... well, wherever the heck you're listening. Peace out, peeps, catch you on the flip side.
Episodes
Sunday Feb 28, 2021
Sunday Feb 28, 2021
Dr. AJ Acierno
Welcome back, Peeps!
Watch Dr. Acierno's TED Talk here!:
https://www.youtube.com/watch?v=wJgp3wox5wE
Visit The DecisionOne Website:
https://www.decisiononedental.com/
Today is the day: Dr. AJ Acierno, the CEO of DecisionOne Dental joins us to dish some indispensable facts about the state of the dental and healthcare industry. Dr. Acierno currently runs 30+ offices with Decision One dental and shares in explicit detail the do's and don'ts of both managing and purchasing a dental office.
He and his brother have together built a dental empire in Chicago and beyond. We talk about turning a $500,000 a year dental practice into a $2.2 million a year practice, the precise amount of doctors and patients each office should have, and how to scale your business with little to no marketing budget. These claims would sound absurd if they weren't coming from the man who did it all himself, Dr. AJ Acierno! 
Dr. Acierno answers these questions and much more:
What is a good annual profit for a dental office?

When is the right time to scale your dental business?

How do you know when you take on a new doctor?

How do you know when you're running a successful dental practice?
Find Dr. AJ Acierno online:
IG: @DrAcierno
Website: www.DecisionOneDental.com
---
Find more of our episodes at https://www.toothordare.ca/
Follow us on Instagram!
Podcast IG: @toothordare.podcast
Irene: @toothlife.irene
Katrina: @thedentalwinegenist