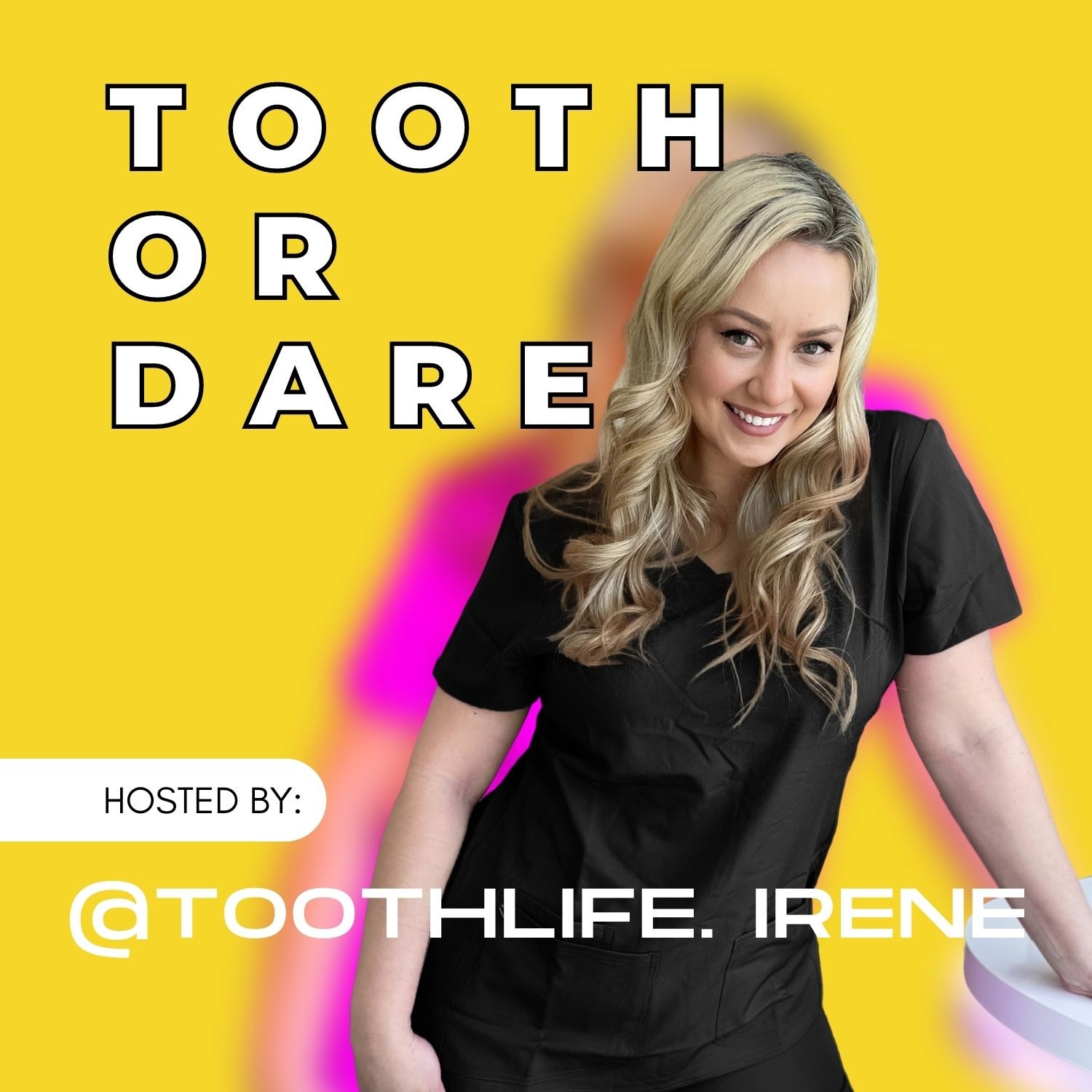 Hold on to your suction, it's about to get viscous. Irene, aka @Toothlife.Irene, on social media is the first (and only) Canadian Restorative Dental Hygienist with a podcast. Sharing her story surrounding her career, practice ownership, social media and, of course, dental-related content. On Tooth or Dare, she gives mic-dropping solutions to your dental questions and problems as a dental professional. With guests like top hygienists, dentists, researchers, product developers and more, this show has something for everyone interested in oral health and personal and professional development. Peeps say the content is entertaining and educational, packaged with actionable items. a Molar of the story, this is the podcast for you if you want to feel like you're part of a conversation from the comfort of your own... well, wherever the heck you're listening. Peace out, peeps, catch you on the flip side.
Episodes
Sunday Feb 21, 2021
Sunday Feb 21, 2021
The Smile Room - Tina Mavriyannakis
Welcome back, Peeps! 
Thank you to Hu-Friedy for sponsoring today's episode! Hu-Friedy's new Harmony™ Ergonomic Scalers are a new personal favorite at ToothLife Studios. These scalers are designed to reduce pinch force and relieve hygienists of aching hands and ease the pressure on patients' teeth. They allow for an incredibly tactile and sensitive scaling experience. Read about them more on Hu-Friedy's site here: Harmony Ergonomic Scalers
It is a joy and an honor to speak with Tina Mavriyannakis RDH, the founder and CEO of The Smile Room, a fully mobile corporate and residential dental cleaning service. Tina (secret ToD superfan) shares how she forged her path to becoming the private RDH at the Google offices and many more corporate clients.
We discuss the future of teledentistry and mobile dentistry and how to rebrand the public image of dental hygienists across Canada and the US. Tina has made a remarkable name for herself and for hygienists in all of North America. Her work provides a great example of how a career in dentistry can flourish outside of the operatory.
We cover some of these topics and much more: 
Can you go to the dentist without insurance?

How does dentistry adapt to the rise of telehealth services?

What do you need to start a mobile dental office?

What is a restorative hygienist?
Sign your office or condo up for mobile dentistry with The Smile Room today!
Find The Smile Room online:
IG: @the_smile_room
Website: https://www.thesmileroom.ca/ 
---
Find more of our episodes at https://www.toothordare.ca/
Follow us on Instagram!
Podcast IG: @toothordare.podcast
Irene: @toothlife.irene
Katrina: @thedentalwinegenist