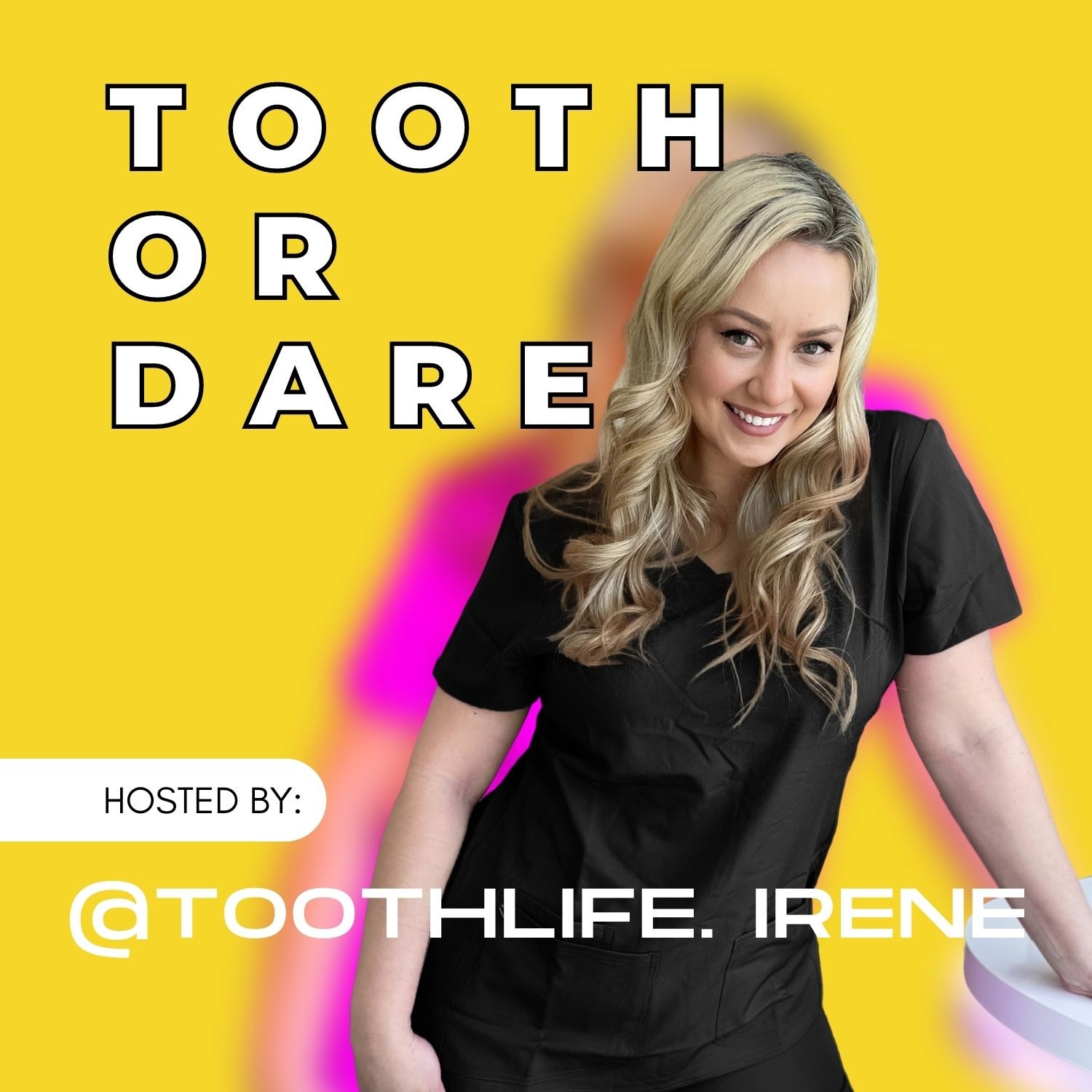 Hold on to your suction, it's about to get viscous. Irene, aka @Toothlife.Irene, on social media is the first (and only) Canadian Restorative Dental Hygienist with a podcast. Sharing her story surrounding her career, practice ownership, social media and, of course, dental-related content. On Tooth or Dare, she gives mic-dropping solutions to your dental questions and problems as a dental professional. With guests like top hygienists, dentists, researchers, product developers and more, this show has something for everyone interested in oral health and personal and professional development. Peeps say the content is entertaining and educational, packaged with actionable items. a Molar of the story, this is the podcast for you if you want to feel like you're part of a conversation from the comfort of your own... well, wherever the heck you're listening. Peace out, peeps, catch you on the flip side.
Episodes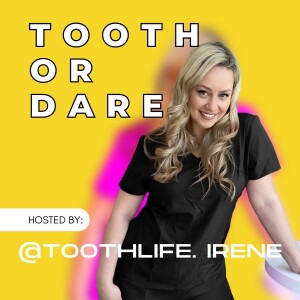 Sunday May 28, 2023
Sunday May 28, 2023
Why is there so much shame in showing our failures on social media?
In this highly anticipated Part 2 interview, we dive deeper into the world of general dentistry with my incredible guest, Dr. Nekky Jamal. Join me as we continue our captivating conversation with Dr. Jamal, exploring the theme of general dentistry, complicated surgical extractions and mistakes somehow not shared on social media here we uncover valuable insights into his journey and what led him to speak on an international scale with rooms filled with eager learners and fans.
In this episode, we explore the profound connection between failures and success. Dr. Jamal opens up about the pivotal role failures have played in his professional growth, emphasizing how setbacks have been instrumental in shaping his achievements.
Prepare to be inspired as he shares his personal experiences and the valuable lessons he has learned along the way, highlighting that true success often arises from overcoming obstacles. I particularly enjoyed the part where he shared an embarrassing but life lesson about an extraction that went terribly wrong and what he did.
Dr. Jamal's quest for knowledge extends far beyond dental school. Discover how he actively seeks lessons and wisdom in all aspects of life, constantly expanding his horizons. From guilty pleasures to voracious reading habits, we delve into the intriguing aspects of his personal life and learn how these diverse interests have enriched his professional practice. Get ready for some intriguing answers as Dr. Jamal shares his guilty pleasures, discusses his favourite books, and reveals one thing he wishes he didn't know.
But that's not all—Dr. Jamal is passionate about helping fellow general dentists avoid the massive mistakes he once made. Tune in as he generously imparts his hard-earned wisdom and expertise, offering practical advice to prevent common pitfalls. Whether you're a budding dental professional or an experienced practitioner, you'll find Dr. Jamal's insights invaluable as he guides you toward a path of success and fulfillment in general dentistry.
Don't miss out on this opportunity to gain inspiration, knowledge, and practical guidance. Hit that subscribe button and stay tuned for this insightful episode!
If you made it all the way down here, hit a like and share a comment. Until next time, Peace out peeps! ✌️ _______________________________________
📦 Amazon Store with my FAV things: https://www.amazon.ca/shop/toothlife.irene?listId=YLX0271390I3
Follow on Social Media: _______________________________________
💁🏼‍♀️Personal Instagram @Toothlife.Irene https://www.instagram.com/toothlife.irene
🙋🏼‍♀️Facebook Irene Iancu https://www.facebook.com/irene.iancu
💃🏼TikTok @Toothlife.Irene https://www.tiktok.com/@toothlife.irene
🛒Online Store and Instagram @Toothlife https://www.instagram.com/toothlife
🥼Office Instagram @ToothlifeStudio https://www.instagram.com/ToothlifeStudio
_______________________________________
🎤Podcast @ToothorDare.Podcast https://www.instagram.com/ToothorDare.Podcast
_______________________________________
🔗🌲Cool links in my Linktree https://linktr.ee/TOOTHLIFE.IRENE