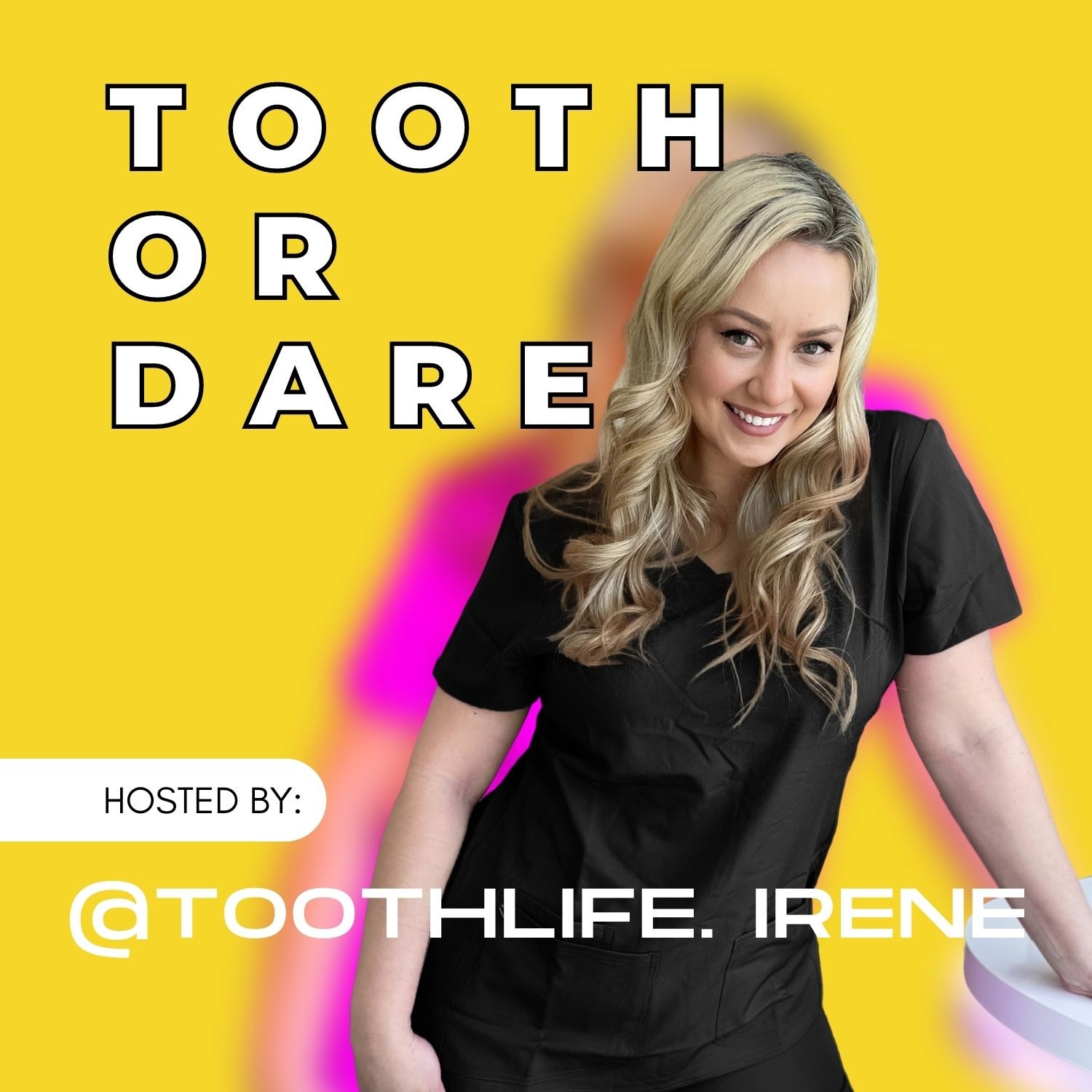 Hold on to your suction, it's about to get viscous. Irene, aka @Toothlife.Irene, on social media is the first (and only) Canadian Restorative Dental Hygienist with a podcast. Sharing her story surrounding her career, practice ownership, social media and, of course, dental-related content. On Tooth or Dare, she gives mic-dropping solutions to your dental questions and problems as a dental professional. With guests like top hygienists, dentists, researchers, product developers and more, this show has something for everyone interested in oral health and personal and professional development. Peeps say the content is entertaining and educational, packaged with actionable items. a Molar of the story, this is the podcast for you if you want to feel like you're part of a conversation from the comfort of your own... well, wherever the heck you're listening. Peace out, peeps, catch you on the flip side.
Episodes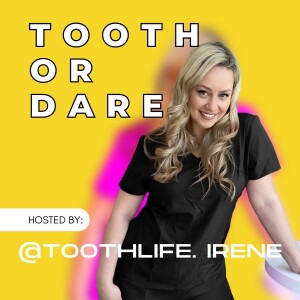 Tuesday May 09, 2023
Tuesday May 09, 2023
"Businesses are Dynamic Animals" - Perrin DesPortes
Part 2 of our interview series with Perrin truly identifies the brilliant mind Perrin has. How he's become the influential businessman he is and shares some metrics to better understand our businesses. 
Welcome  back to another episode recorded at the Voices of Dentistry Conference, where Irene Iancu interviews Perrin DesPortes, Co-Founder of Polaris Healthcare Partners, sharing his vast knowledge and experience in the business side of dentistry.
In this episode, Perrin discusses how to balance business partnerships and make informed decisions in the best interest of the company. He draws from his experience as a 4th generation family member of Thompson Dental Company, General Manager at Patterson Dental Supply for 15 years, co-founder of TUSK Partners, and now Polaris Healthcare Partners.
Perrin's insights and advice are invaluable for dental professionals who want to succeed in their business endeavours. Connect with Perrin on LinkedIn:
https://www.linkedin.com/in/perrin-desportes-7428067/
Topics Discussed:
Working with a friend in a business.
Dynamics of building a dental practice.
Risk service in debt services.
Irene's Practice Model Vs. Solo Doc Practice type.
Opinions on Satellite Practice
Who can own charts?
In addition to this episode, we want to encourage you to register for the Hygiene Webinar Series:
The Surgical Checklist: A RDH's Guide to Post-Operative Patient Protocols, a free Spear Education webinar on July 27th. You can find the registration link in our Instagram bio at https://linktr.ee/TOOTHLIFE.IRENE.
If you made it all the way down here, hit a like and share a comment.
Until next time, Peace out peeps! ✌️ _______________________________________
📦 Amazon Store with my FAV things: https://www.amazon.ca/shop/toothlife.irene?listId=YLX0271390I3 Follow on Social Media: _______________________________________
💁🏼‍♀️Personal Instagram @Toothlife.Irene https://www.instagram.com/toothlife.irene
🙋🏼‍♀️Facebook Irene Iancu https://www.facebook.com/irene.iancu
💃🏼TikTok @Toothlife.Irene https://www.tiktok.com/@toothlife.irene
🛒Online Store and Instagram @Toothlife https://www.instagram.com/toothlife
🥼Office Instagram @ToothlifeStudio https://www.instagram.com/ToothlifeStudio
_______________________________________
🎤Podcast @ToothorDare.Podcast https://www.instagram.com/ToothorDare.Podcast
_______________________________________
🔗🌲Cool links in my Linktree  https://linktr.ee/TOOTHLIFE.IRENE