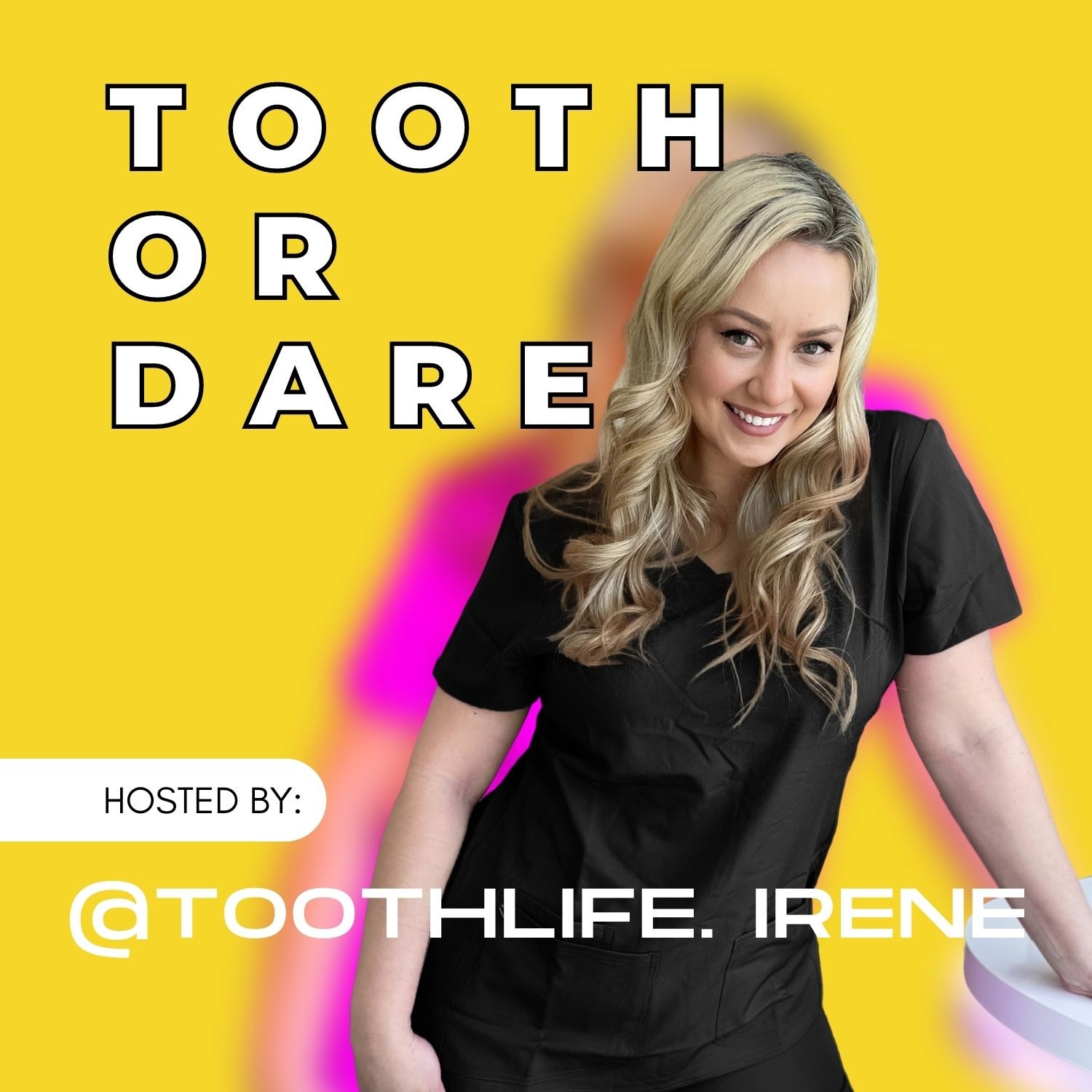 Hold on to your suction, it's about to get viscous. Irene, aka @Toothlife.Irene, on social media is the first (and only) Canadian Restorative Dental Hygienist with a podcast. Sharing her story surrounding her career, practice ownership, social media and, of course, dental-related content. On Tooth or Dare, she gives mic-dropping solutions to your dental questions and problems as a dental professional. With guests like top hygienists, dentists, researchers, product developers and more, this show has something for everyone interested in oral health and personal and professional development. Peeps say the content is entertaining and educational, packaged with actionable items. a Molar of the story, this is the podcast for you if you want to feel like you're part of a conversation from the comfort of your own... well, wherever the heck you're listening. Peace out, peeps, catch you on the flip side.
Episodes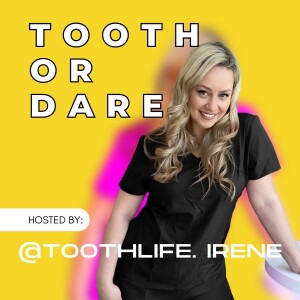 Tuesday Apr 25, 2023
Tuesday Apr 25, 2023
Welcome to this special episode of my channel, where I bring you an inspiring conversation with Karen Davis, who has a powerful message of resilience and hope. Karen's lecture on making lemonade out of life lemons is a must-watch for anyone who has faced adversity and is looking for ways to cope and thrive.
Interesting questions we discuss:
*Did the Covid-19 vaccines have something to do with her husband's Cancer?
*How to advocate for a loved one who is going through health problems and the doctors just aren't listening.
*Can you prepare yourself for life's sad lessons?
*What morning rituals help you stay positive and grateful?
In this episode, Karen shares her personal story of loss and trauma, and how she has turned her pain into purpose. Her husband David's passing was a devastating blow to Karen, but through her journey, she has found a way to channel her grief and create something positive out of it. Her words of wisdom are truly life-changing and left me feeling inspired and empowered.
Recorded live at the Chicago Mid Winter conference at the Designs for Vision booth, Karen and I share an emotional conversation that is sure to tug at your heartstrings. Despite the unconventional setting, we found ourselves in a deep and meaningful conversation that left us both in tears.
So, grab your tissues and join me for this powerful episode. Karen's message of hope and resilience is one that we can all learn from, and her story will touch your heart and leave you feeling uplifted. Don't miss this incredible conversation on my channel, and be sure to share it with anyone who needs a reminder that they too can make lemonade out of life's lemons.
🍋🍋🍋🍋🍋🍋🍋
You made it all the way down here, hit a like and share a comment. Until next time, Peace out peeps!
✌️ _______________________________________
📦 Amazon Store with my FAV things: https://www.amazon.ca/shop/toothlife.irene?listId=YLX0271390I3
Follow on Social Media:
_______________________________________
💁🏼‍♀️Personal Instagram @Toothlife.Irene https://www.instagram.com/toothlife.irene
🙋🏼‍♀️Facebook Irene Iancu https://www.facebook.com/irene.iancu
💃🏼TikTok @Toothlife.Irene https://www.tiktok.com/@toothlife.irene
🛒Online Store and Instagram @Toothlife https://www.instagram.com/toothlife
🥼Office Instagram @ToothlifeStudio https://www.instagram.com/ToothlifeStudio _______________________________________
🎤Podcast @ToothorDare.Podcast https://www.instagram.com/ToothorDare.Podcast
_______________________________________
🔗🌲Cool links in my Linktree https://linktr.ee/TOOTHLIFE.IRENE