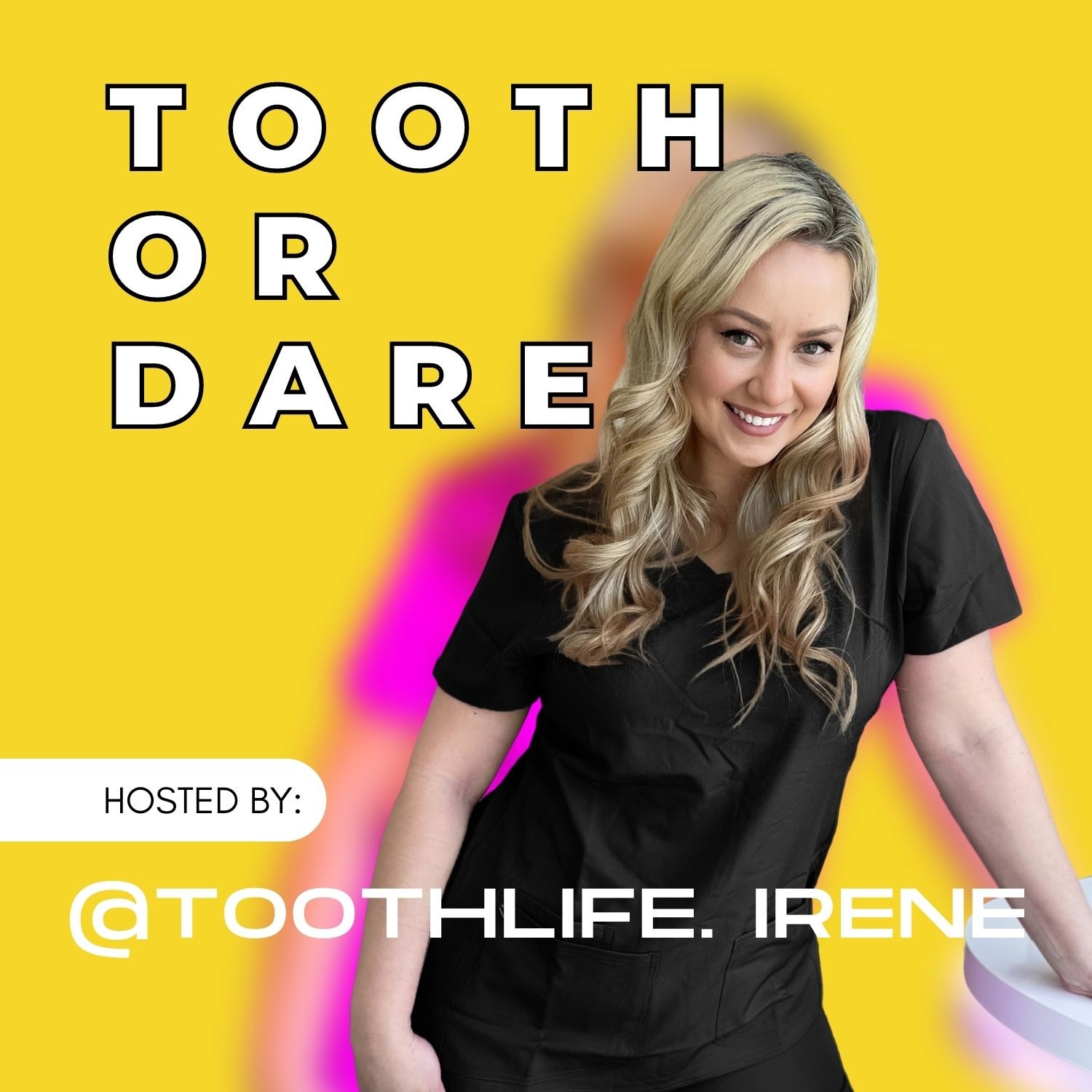 Hold on to your suction, it's about to get viscous. Irene, aka @Toothlife.Irene, on social media is the first (and only) Canadian Restorative Dental Hygienist with a podcast. Sharing her story surrounding her career, practice ownership, social media and, of course, dental-related content. On Tooth or Dare, she gives mic-dropping solutions to your dental questions and problems as a dental professional. With guests like top hygienists, dentists, researchers, product developers and more, this show has something for everyone interested in oral health and personal and professional development. Peeps say the content is entertaining and educational, packaged with actionable items. a Molar of the story, this is the podcast for you if you want to feel like you're part of a conversation from the comfort of your own... well, wherever the heck you're listening. Peace out, peeps, catch you on the flip side.
Episodes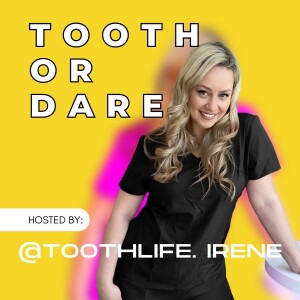 Monday Apr 25, 2022
Monday Apr 25, 2022
Becoming @Toothlife.Irene has been a journey.
In this exceptional episode of the Tooth or Dare podcast, Katrina takes the reins and places Irene under the microscope to take a peek behind the scenes into the life of her friend and podcast co-host. Irene Iancu graduated with a diploma in dental hygiene from Oxford college in 2007. Since then, Irene has expanded her scope of practice with procedures that include Orthodontics, Restorative Dental Hygiene (graduation 2021), Myofunctional Therapy, and advanced periodontal therapy utilizing the latest technology. 
As an educator, speaker, consultant, entrepreneur, practice owner, practicing hygienist, and more, Irene certainly has her hands full within the dental industry. In this episode, we explore only a few of Irene's stories that have helped to place her on this path of success! She shares with us how she became a speaker, her experience in working with Invisalign, and certain struggles and challenges that she has faced along her journey to creating Toothlife Studio.
There's so much to talk about, and with such little time, there is no way that everything could be covered in just one episode, so keep your eyes open for Part 2 of Irene & Trene!
—————————————————
Our hosts encourage you to leave them a review! LET'S GO!
Find more of our episodes at https://www.toothordare.ca/
Follow us on Instagram!
Podcast IG: @toothordare.podcast
Irene: @toothlife.irene
Katrina: @thedentalwinegenist