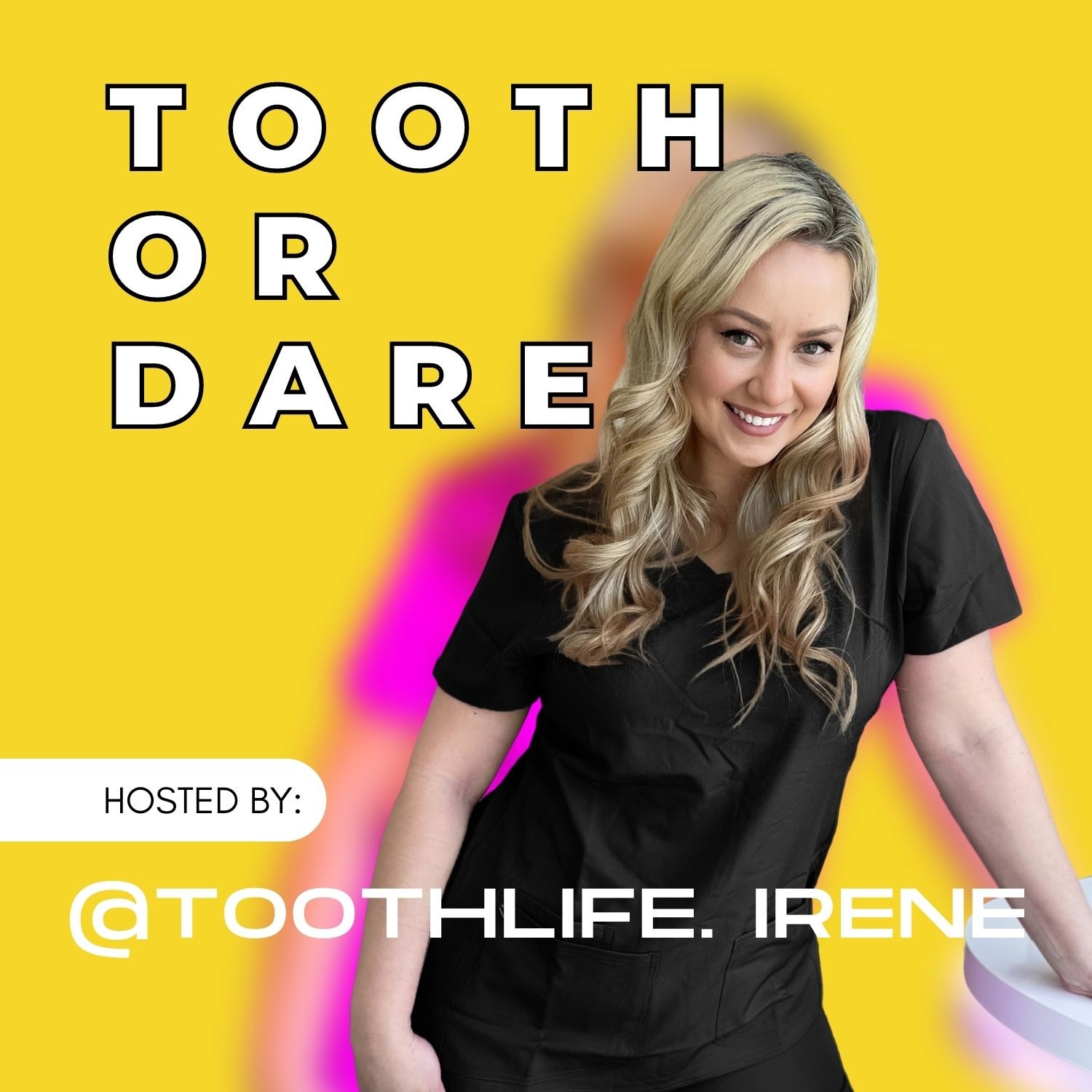 Hold on to your suction, it's about to get viscous. Irene, aka @Toothlife.Irene, on social media is the first (and only) Canadian Restorative Dental Hygienist with a podcast. Sharing her story surrounding her career, practice ownership, social media and, of course, dental-related content. On Tooth or Dare, she gives mic-dropping solutions to your dental questions and problems as a dental professional. With guests like top hygienists, dentists, researchers, product developers and more, this show has something for everyone interested in oral health and personal and professional development. Peeps say the content is entertaining and educational, packaged with actionable items. a Molar of the story, this is the podcast for you if you want to feel like you're part of a conversation from the comfort of your own... well, wherever the heck you're listening. Peace out, peeps, catch you on the flip side.
Episodes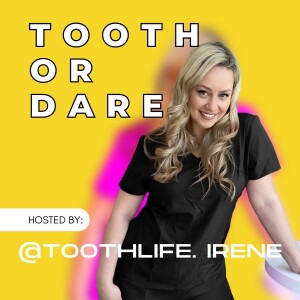 Wednesday Apr 13, 2022
Wednesday Apr 13, 2022
Frank King, Suicide Prevention Speaker writer for The Tonight Show for 20 years, a fulltime Speaker and Comedian for 35 Years, and a TEDx Coach for 7 years. He's fought a lifetime battle with Depression and Chronic Suicidality, turning that long dark journey of the soul into 6 TEDx Talks on Mental Health, and lifesaving insights for associations, corporations, and colleges. Depression and suicide run in his family. 
Frank has thought about killing himself more times than he can count, and came close enough to dying by suicide that he can tell you what the barrel of his gun tastes like. A Motivational Public Speaker who uses his life lessons to start the conversation giving people permission to give voice to their feelings and experiences surrounding depression and suicide. And doing it by coming out, as it were, and standing in his truth, and doing it with humor. 
He believes that where there is humor there is hope, where there is laughter there is life, nobody dies laughing. The right person, at the right time, with the right information, can save a life.
If you or someone you know is having thoughts of suicide and would like to reach out to Frank directly, you can reach him at 858-405-5653
Visit his website: thementalhealthcomedian.com
And find him on social media @theMHcomedian
—————————————————
Thank you to PerioProtect for sponsoring this episode!
Perio Protect is an innovative treatment regimen that utilizes custom trays, molded to the mouth of an individual patient and designed to deliver bacteria-fighting medicine deep below the gum line where brushing and flossing simply cannot reach. Our goal is to help patients avoid repetitive scaling and surgery when possible. When patients can't avoid surgery, Perio Protect can be a welcome compliment to put the disease in remission.
By drastically reducing bacteria, Perio Protect also freshens your breath. In addition, the same antimicrobials that treat gum disease also happen to deliver prescription-strength whitening benefits. So, you can treat gum disease while freshening your breath and whitening your teeth. As far as side effects go, those are worth experiencing.
Talk to your doctor today or find a provider below to get your gums healthy with Perio Tray™ therapy from Perio Protect.
www.perioprotect.com/toothordare
https://www.hatchbuck.co/3Fx89t
—————————————————
Our hosts encourage you to leave them a review! LET'S GO!
Find more of our episodes at https://www.toothordare.ca/
Follow us on Instagram!
Podcast IG: @toothordare.podcast
Irene: @toothlife.irene
Katrina: @thedentalwinegenist