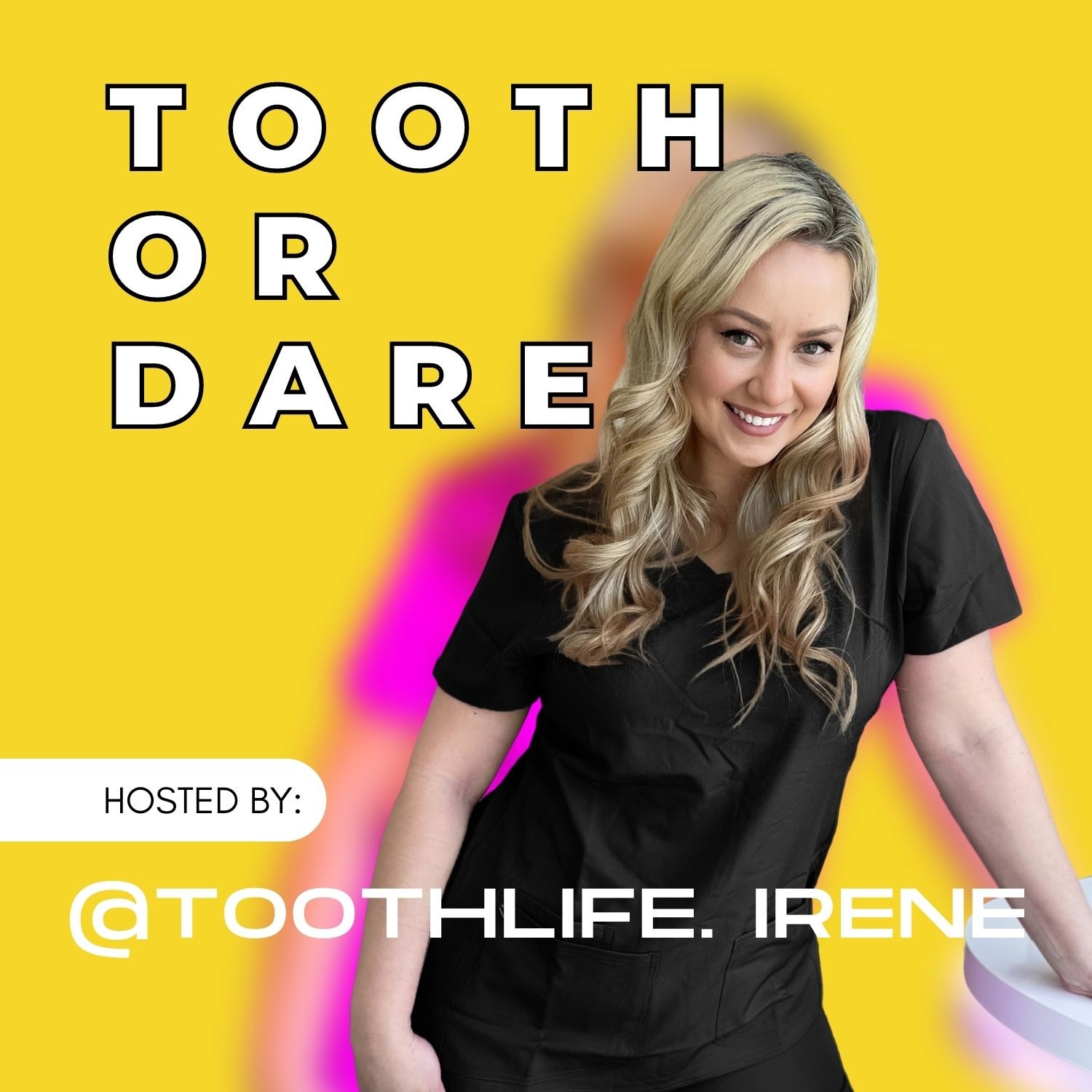 Hold on to your suction, it's about to get viscous. Irene, aka @Toothlife.Irene, on social media is the first (and only) Canadian Restorative Dental Hygienist with a podcast. Sharing her story surrounding her career, practice ownership, social media and, of course, dental-related content. On Tooth or Dare, she gives mic-dropping solutions to your dental questions and problems as a dental professional. With guests like top hygienists, dentists, researchers, product developers and more, this show has something for everyone interested in oral health and personal and professional development. Peeps say the content is entertaining and educational, packaged with actionable items. a Molar of the story, this is the podcast for you if you want to feel like you're part of a conversation from the comfort of your own... well, wherever the heck you're listening. Peace out, peeps, catch you on the flip side.
Episodes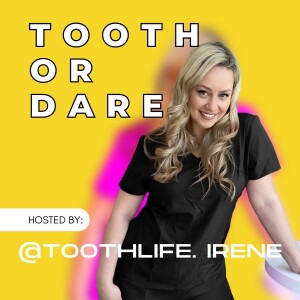 Monday Feb 07, 2022
Monday Feb 07, 2022
On this very special one-hundredth episode of the Tooth or Dare Podcast, Irene and Katrina are reunited in person at the Voices of Dentistry Conference in Scottsdale, Arizona. Presented with the rare opportunity of being in the same physical location, we decided to make the most of this exceptional occasion by recording the episode at Voices of Dentistry in front of a live audience. In the episode, Irene and Katrina reveal some office secrets that were shared with them on Instagram, as well as some of their own stories.
NO GUESTS! NO FILTERS! 100% IRENE & KATRINA!
—————————————————
Thank you to our sponsors at Designs for Vision!
Designs for Vision have been producing revolutionary equipment in dentistry for over 60 years. Yes, I said 60 years! This company has been around for a while, and in that time they have made so many great products that help clinicians. With killer ergonomics, super true magnification, and loupes custom made just for YOU- Designs for Vision has your dental needs covered. I personally use their products, and I can say that it makes my work so much easier and stress free on my neck and shoulders. If you are interested in high definition headlights or loupes with superior magnification- go check out Designs for Vision!
Here is a list of Irene's recommended Loupes, lights and the magnification of lenses:
Loupes:
Aerosol Loupes - 3x
Yeoman Frames - 2.5x
Yeoman With Infinity - 3x
Zienna Frames - 3x
Loupes Lights:
Wireless HDi
Micro HDi
High Intensity HDi
LED Daylight HDi
Camera: 
LED Nano Cam HDi
—————————————————
Our hosts encourage you to leave them a review! LET'S GO!
Find more of our episodes at https://www.toothordare.ca/
Follow us on Instagram!
Podcast IG: @toothordare.podcast
Irene: @toothlife.irene
Katrina: @thedentalwinegenist